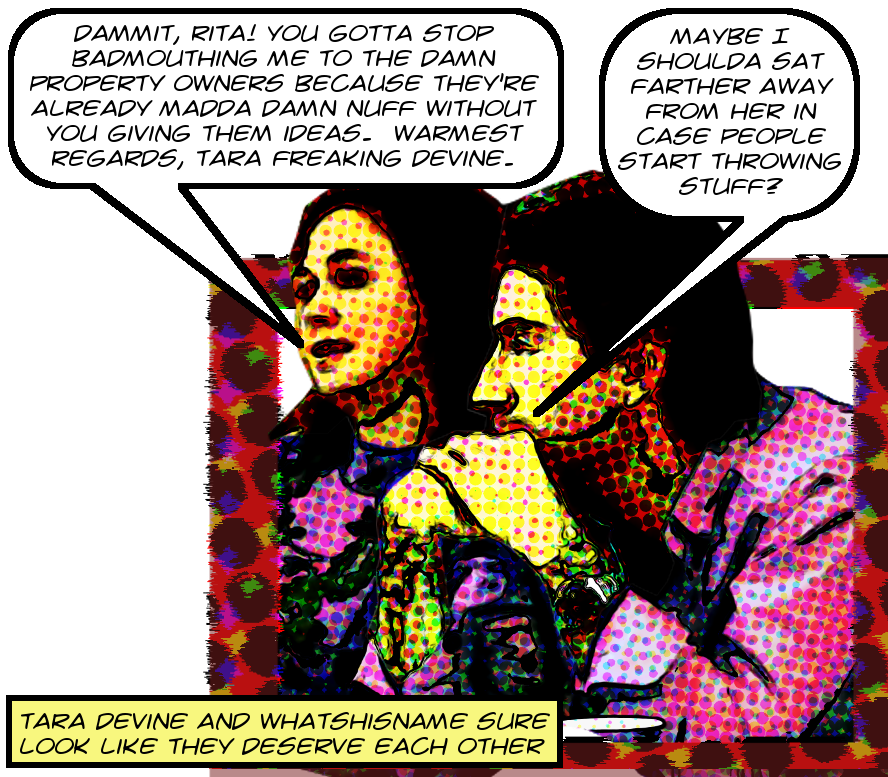 As you no doubt recall, in April 2017 I was forced by the weirdo intransigence of Ms. Tara Devine to file a writ petition against the Venice Beach BID because they could not, would not, comply with the damn public records act for essentially years on end. And in June Tara Devine started handing over records, with more handed over in July. She's evidently producing a batch a month even though she promised more, because just the other day I got a set of 284 emails between her and the City of Los Angeles, and I published them as usual on Archive.Org for your edification and pleasure.1
And there is a lot of good stuff in this set, but first a little more background. You will, of course, recall that the Venice Beach BID, despite being funded by the City starting in January 2017, didn't even have a Board meeting until January 2018 and didn't begin providing services until many months after that. This series of egregious failures led to a great deal of tension between the BIDdies and the City. So much so that in May 2018 the BIDdies got called on the carpet at City Hall and were also forced, much against their will, to refund all the money they'd collected for 2017.
And it seems that, obviously at least in hindsight, these serious consequences in 2018 arose from a great deal of tension between the City and the BID in 2017. The text for today's sermon is a series of emails from October of that year between Tara Devine and Rita Moreno of the City Clerk which demonstrates exactly that.
It all started when Rita Moreno asked Tara Devine why the BID didn't even have a working phone, which was forcing the City to field the outpouring of complaints from property owners who had paid a ton of money but were receiving nothing for it. Tara Devine, as is her angry and unprofessional little wont, flipped out on Rita Moreno, and the whole vitriolic exchange with links and transcriptions is right after the break!
Continue reading Tara Devine Accuses Rita Moreno Of Harboring Prejudice Against The Venice Beach BID And Of Badmouthing Her And Her Damn BID To Property Owners — And Of Being Too Dumb To Understand BIDs And Of Not Being Able To Read — Rita Moreno Accuses Tara Devine Of Badmouthing The City To Property Owners — Why Can't We All Just Get Along?! — Oh, And More On Tara Devine's September 26, 2017 Surgery, The Swiss Army Knife Of Excuses For Nonperformance Of Contractual And Statutory Obligations →