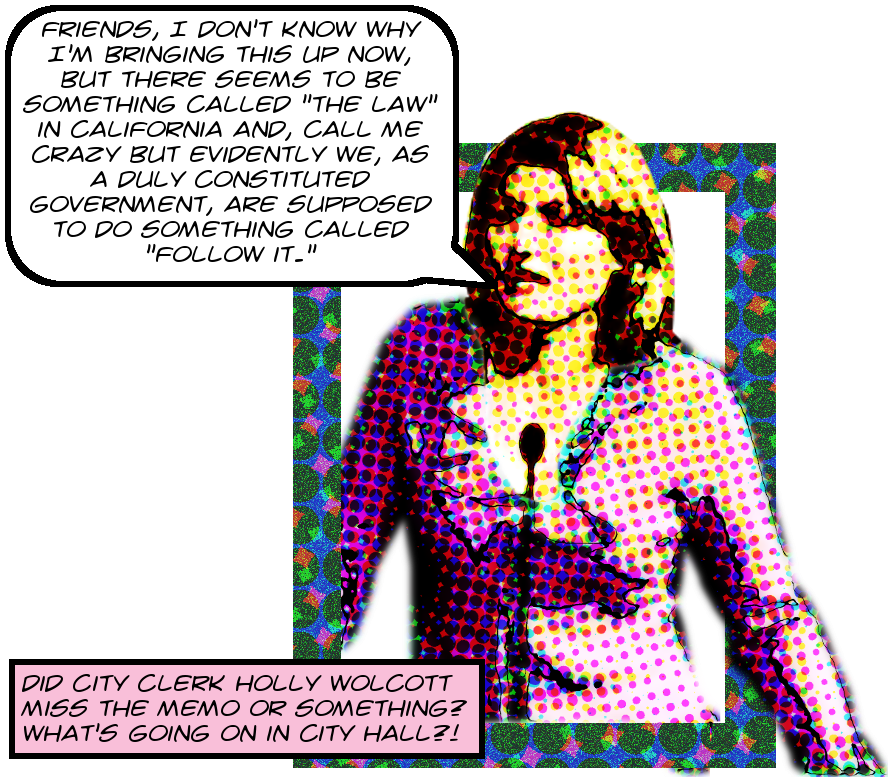 As you're no doubt aware, the City of Los Angeles has been trying for years to put together a proposed ordinance legalizing street vending.1 The problem, of course, is that business improvement districts and other zillionaire-associated pressure groups hate street vending with a passion that is so incomprehensible, so devoid of rationality, that no one can appease them. No matter what concessions the City gives them they want more. The absolutely unhinged nature of their psychotic demands are exemplified, e.g., in this tragic tale from the Westchester Town Center BID.
In March of this year the Central City Association distilled all these lunatic demands into a concise three page document. They include, among many other things, the ability to exclude street vendors from any part of the City for no reason, the ability to confiscate their carts if they look at the BID patrol crosseyed, the ability for property owners to veto their presence for no reason, and the requirement that street vendors pay extra money to business improvement districts for the privilege of operating within their boundaries.
Now, the City Council, usually willing to do whatever BIDdies ask them to do, has had to be somewhat more circumspect when it comes to street vending because of the intense public scrutiny. The state-level Democratic Party, e.g., has taken up general legalization as a social and economic justice issue, leading to the overwhelming passage of Ricardo Lara's SB-946 a couple weeks ago.2 But more circumspect or not, they still have to give the BIDdies some respect or they'll cut off their access to that rich source of campaign contributions.
This is probably why the Economic Development Committee asked the City Clerk to report back on how to make street vendors who operate within BIDs pay extra fees that would go to the BIDs as, I don't know, like protection money or something. These report-backs typically reflect the deep psychosis of this City's zillionaires, who really seem to think that their thoughts and feelings are objectively important rather than being only contextually important, with the context, of course, being campaign contributions.3
So what a surprise it was to learn that Holly Wolcott has filed a gem of a report, which calmly and decisively explains to the City Council that actually any such fee scheme would be illegal. What?! Wolcott explicitly suggests that if street vendors in BIDs create extra costs for the BIDs the BIDs can budget money to pay for them but they cannot legally force the vendors to pay.
Holly Wolcott, pretty famously, recently flipped out over the fact that the Venice Beach BID collected far more than a million dollars for 2017 and then didn't actually do anything at all. She schemed successfully to force the BID to refund the unspent money, and, in the midst of a great deal of personal tension between the BIDdies and the Clerk's office, the money was in fact refunded. Perhaps this uncharacteristically non-BID-agreeing-with report-back is more of the same? I'm not sure, but it sure is welcome. Turn the page for a transcription of Holly Wolcott's peculiarly sensible report!
Continue reading Once Again The City Of Los Angeles Was Pushed To The Very Brink Of The Precipice Of Batshit Insanity By Business Improvement Districts And Their Unhinged Obsession With Controlling Every Aspect Of Public Life In Los Angeles — And Unexpectedly Stepped Back And Just Said "No" — Is Holly Wolcott Going To Lose Her Job Over This? →