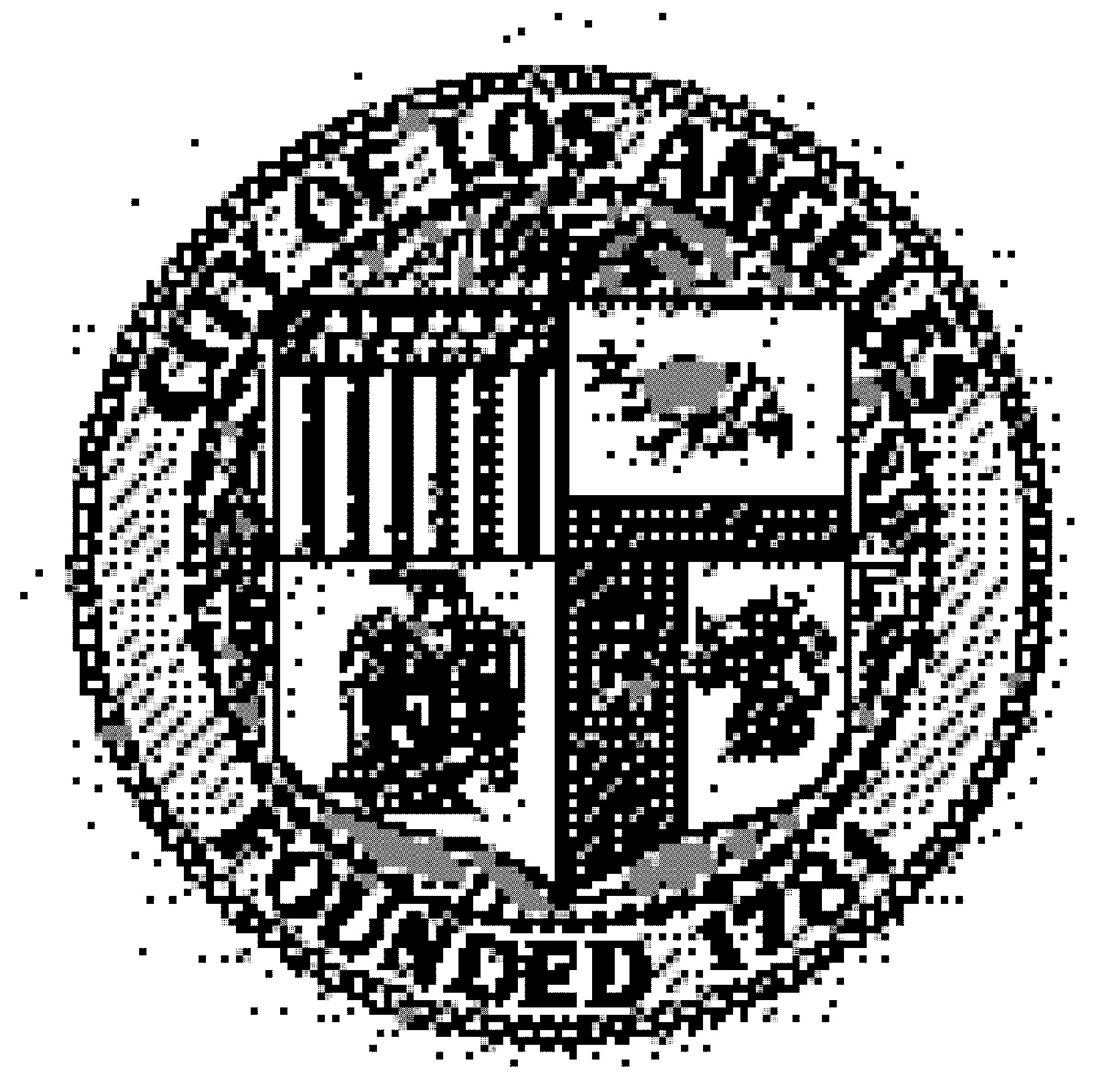 Maybe you remember that back in December 2019 I filed yet another CPRA suit against the City of Los Angeles. Here I was after a varied bunch of emails from the City's Information Technology Agency. As usual, the City started handing over records almost immediately, which counts as a concession that they were wrong in denying my original requests.1
Also as usual they produced emails and their attachments as huge, unwieldy, non-text-searchable PDFs with highly degraded quality even though I asked them for MBOX files and the law requires them to produce MBOX files.2 They also produced attachments this way. You can see from the image what this process does to image files3 but imagine how incredibly useless it makes a spreadsheet! The CPRA's requirement, found at §6253.9, is clear:

6253.9. (a) Unless otherwise prohibited by law, any agency that has information that constitutes an identifiable public record not exempt from disclosure pursuant to this chapter that is in an electronic format shall make that information available in an electronic format when requested by any person and, when applicable, shall comply with the following:
(1) The agency shall make the information available in any electronic format in which it holds the information.
(2) Each agency shall provide a copy of an electronic record in the format requested if the requested format is one that has been used by the agency to create copies for its own use or for provision to other agencies. The cost of duplication shall be limited to the direct cost of producing a copy of a record in an electronic format.

They refuse to do it, though, as they have been refusing since at least 2014. They change their reasons all the time, often in response to my pointing out that they're lying about their capabilities. These days they're not denying that they can produce MBOX files because everyone knows by now that they can do it even they used to say explicitly that it was impossible.4 Their current argument, also a lie, is that it's impossible to redact MBOXes, so they can only produce as PDFs, which they can redact.
But this time we're not willing to settle with them! We're about to litigate this file format issue! The hearing is on November 11 at 1:30 before James Chalfant. Here's the trial brief. There's also a declaration from Internet and Apple Computer pioneer Martin Haeberli explaining the reasons why producing emails as MBOX files is far superior to PDFs and also explaining two perfectly workable ways to redact them in this form.5 Read on for excerpts from the brief and stay tuned for news!
Continue reading The City of Los Angeles Continues To Produce Emails As Non-Text-Searchable Super Low Quality PDFs Rather Than MBOX Or EML Files — But The California Public Records Act Requires Them To Produce In Any Format They Use To Make Copies For Their Own Use — Which Includes MBOXes — We Are Finally Litigating This Issue — Hearing On November 11, 2020 — Read The Trial Brief Here — And A Declaration From Computer Pioneer Martin Haeberli — Explaining Why The City's Reasons For Not Producing MBOXes Aren't Reality-Based →