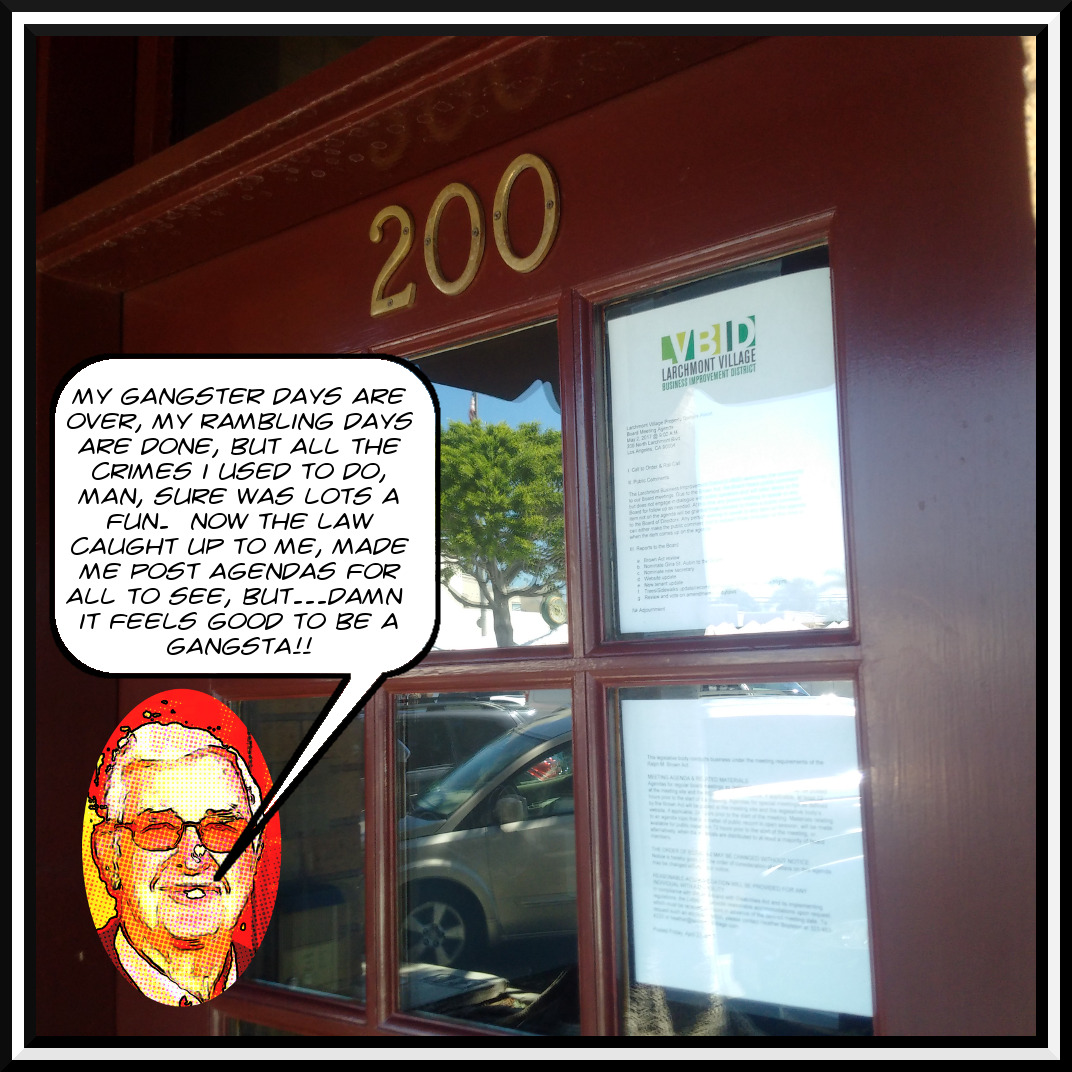 Friends, in my role as investigative journalist I put myself in
a lot of dangerous situations
for the sake of finding out and publishing the truth. But TBH, the most frightened I ever am in this job is when a story takes me down to the mean streets of South Central Hollywood. There's no scarier place in this City, friends.
Just for instance, starvation is evidently rampant in this racially segregated food desert, as evidenced by the fact that I regularly see adult human beings weighing less than 90 pounds, running through the streets in what appears to the trained anthropological eye to be sheer terror. The fact that they're mostly women just goes to show that the patriarchal social norms prevalent in South Central Hollywood lead the men to withhold scarce and expensive food from their females, whom they see purely as chattels.
And I'm not kidding about scarce and expensive. Last time I foraged for food in South Central Hollywood I ended up being charged $22.95 for a California Roll, something which can be obtained in more fortunate parts of the City for about $3. And it only had six slices! It's well-known, of course, that hunger brings on the kind of hopelessness that makes people with nothing to lose, no future that they can see, attack randomly. So I'm always cautious in South Central Hollywood! But nothing can keep me from reporting the truth.
You may recall that on Friday I discovered that, for the first time in their long lawless history, the Larchmont Village BID was going to try to comply with the Brown Act by noticing their meetings as required by law. So I thought I'd better run out to the South Central Hollywood "'Hood"1 and investigate. Turn the page for the rest of the story!
Continue reading South Central Hollywood Stories: Larchmont Village BID, Forced To Capitulate To Reality, Posts Agenda In Public Like A Freaking Scarlet Letter. Homies, In Line With 'Hood Etiquette, Pretend Not To Notice, But Shame Is Almost Tangible →