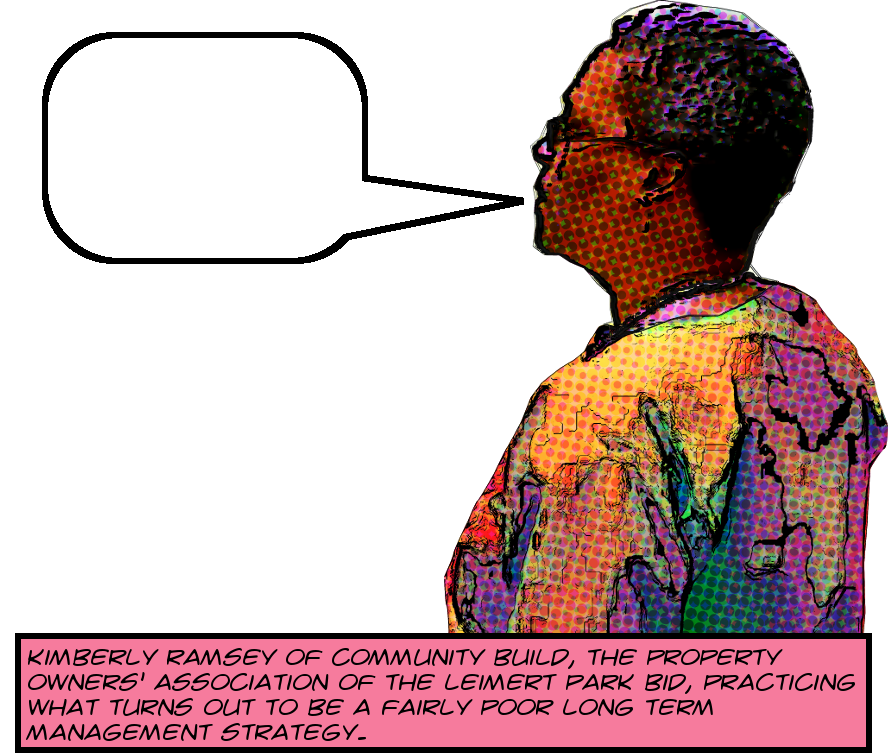 Take a look at this CPRA petition against the Greater Leimert Park Village BID. It is the latest in a fairly long series of complaints I've been forced to file not because the BID is illegally withholding records, not because they're putting me off and putting me off, not because they're implementing a lot of chuckleheaded Humistonian delay tactics, but just because they simply do not respond at all. You can read a transcription of selections from the petition after the break.
In short, though, this BID is of interest for two overarching reasons.1 First, and least, because it's in the process of renewing, a process which is both fascinating and important. BID renewal has interesting intersections with the Municipal Lobbying Ordinance and other core political issues. Everything about it is important. By ignoring my CPRA requests the Leimert Park Village BID is obstructing our increased understanding of this essential process in the lives of our BIDs.
Second, and more importantly, as everyone knows, Leimert Park is presently undergoing lightspeed and brutal gentrification. This, in turn, is related to City Attorney Mike Feuer's putative gang crackdown at Baldwin Village Apartments. It's well known that the City uses these actions as a way to make neighborhoods feel safer for white residents and thereby encourages and supports gentrification.
Business improvement districts have been active agents for gentrification in Hollywood, Downtown, in Venice, and probably elsewhere. Thus the question of whether the Leimert Park Village BID is involved at all in this process is inherently interesting. Even the fact that they're not involved, if true, would be of great public interest.
And yet, by refusing to respond at all to my queries, the BID is thwarting the public's ability to understand these weighty matters. But of course, there's nothing surprising here. This, it seems, is just one of the things that BIDdies in LA do. Stay tuned for further info and turn the page for transcribed selections from the petition.
Continue reading Greater Leimert Park Village BID Sued In Order To Enforce Compliance With The Public Records Act — It's Another One That Just Won't Even Respond — How Freaking Hard Can It Be? →