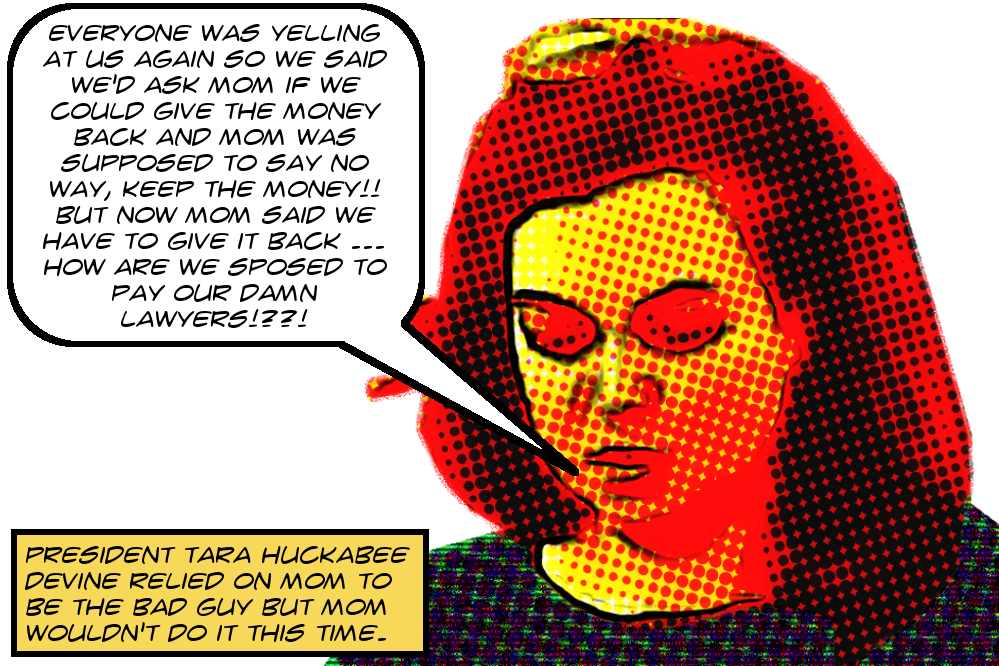 At their March 9, 2018 meeting the Venice Beach BID Board of Directors discussed refunding some or all of the $1.8 million collected from property owners in 2017, most of which is unspent because the BIDdies took so long to get moving. You can read the minutes here, and there's a transcription of the salient item after the break.
It appears from the minutes that the BID only agreed to inquire of the City whether a refund was possible. However, when City Clerk Holly Wolcott responded to the BID's inquiry in an April 18, 2018 letter, she wrote as if the refund was a done deal. And since her office controls the money, it seems that it is a done deal. Wolcott says that refunds will issue beginning in July 2018.
This strikes me as yet another vote of no confidence in the beleaguered Venice Beach BID as run by Mark Sokol, Tara Devine, and the rest of their horrow-show crew. Although it's well-known that under Wolcott the City of Los Angeles has essentially been completely unwilling to police BID activity in any way, she seems to be coming around to the idea that there's something really, really wrong in Venice. There are transcriptions of everything after the break.

Transcription of a selection from the BID's March 9, 2018 minutes:

b. Board discussion of 2017 BID assessment revenue and possible action
Board Treasurer Steve Heumann introduces the item and explains that the Board wants to hear public comment about and discuss what to do with the unspent portion of 2017 assessment revenue. Several members of the public speak on the item. Most but not all favor a refund of unspent revenue. Steve outlines his personal thoughts on the issue, and then opens the item for Board discussion. After discussion, Mark Sokol makes a motion that the BID request the City's guidance on whether or not a refund of unspent 2017 revenues is a viable option. A substantial discussion involving the wordsmithing of the motion ensues, and a second motion, substantially similar in nature, is made by Steve Heumann. The Board considers each motion separately. The Sokol motion fails. The Heumann motion passes. It instructs staff to send a letter to the City to inquire about whether a portion of 2017 assessment revenues can be refunded.

Transcription of Holly Wolcott's April 18, 2018 letter to the BID about refunding 2017 assessments:

April-18, 2018
Mark Sokol, Board President
Tara Devine, Chief Executive Officer
Venice Beach Business Improvement District
1320 Pacific Avenue
Venice, CA 90291
SUBJECT: 2017 ASSESSMENT REFUNDS
Dear Mr. Sokol and Ms. Devine:
We received your letter dated March 20, 2018, regarding the vote of the Venice Beach Business Improvement District (VBBID) Board of Directors, on March 9, 2018, to inquire about a refund of the 2017 assessments paid by VBBID property owners.
We agree that a refund of the 2017 assessments is in order and commend the VBBID Board for arriving at this conclusion. We are prepared to refund the 2017 assessments paid and any interest accrued, prorated according to 2017 expenditures. Any 2017 assessment balances remaining will be reduced accordingly.
Refunds will be sent in phases, with the first occurring by mid-July 2018 to property owners who paid the 2017 assessment. Once we determine payment of 2017 assessment balances placed on the County 2017-2018 tax roll, and any information collected in a potential audit, second phase refunds will be sent no sooner than September 2018.
As of the date of this letter, a total of $1,760,474.16 has been collected of the $1,851,796.69 billed The 2017 quarterly reports submitted indicate total costs and expenditures of $468,837 primarily for administrative and management services. Based on our review and per Article XIIID of the State Constitution, we will refund the total 2017 assessments paid by property owners and any interest accrued, minus the expenditures, pending revision by revenue that may come in late and any result of a potential audit. Our staff will determine the prorated amount owed to each property owner and commence the refund process.
If you have any questions regarding this letter, contact Rita Moreno at (213) 978-1122.
Sincerely,
Holly L. Wolcott
City Clerk
HLW:SDH:rm
cc: Honorable Councilmember Bonin, District 11


Image of Tara Devine is ©2018 MichaelKohlhaas.Org. It's a modified version of a screenshot of this video.