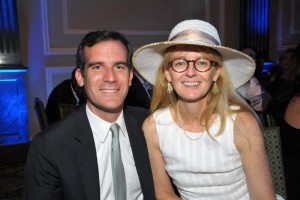 While poking around in the bowels and hidden bits of
the HPOA's website
recently, we happened to notice, in friend
Kerry Morrison's bio
, the following intriguing statement:
"Prior to coming to Hollywood, she spent 14 years in public policy and senior management roles at the California Association of REALTORS in Los Angeles."
Maybe it was the ALL-CAPS that caught our eye, so weirdly dystypographical and yet so clearly intentional,
1
or maybe something else. In any case, we resolved to discover just for whom it was that Kerry had spent 14 years working for prior to the BID and why it seemed so important to her to include this in her biosnippet. Note, by the way, that the California Association of REALTORS
®
was formerly known as the California Real Estate Association.
2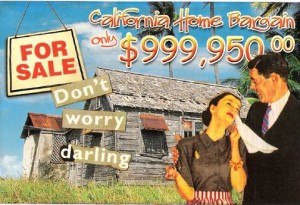 Kerry, as the first and sole director of the HPOA since 1996, has clearly formed and molded that organization in her own image. Thus, we thought, it might be illuminating to understand the professional crucible in which that image was forged. So we sent our
faithful correspondent
out onto the wild uncharted moors of scholarlandia through the portals of
Google scholar
,
JSTOR
, and
UCLA
. Our minds were well and truly blown by what he discovered, and perhaps yours will be too. There's far too much material to cover in one post, so we're going to lay it on you in increments, starting today with some background and a shocking episode from the long hot summer of 1948.
Continue reading

HPOA Precursor Organization and Former Employer of Kerry Morrison California Real Estate Association Sought to Warp, Pervert, and Destroy U.S. Constitution in 1948 to Prevent "The Threat of Occupancy by Negroes"