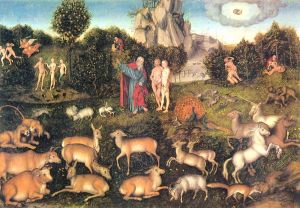 In March 1999, Aaron Epstein, an owner of assessed property within the borders of the Hollywood Entertainment District BID, managed by the "Property Owners Association," found that "[t]he POA's monthly meetings were not open to the public, much to the distress of plaintiff." Epstein sued for a declaratory judgment stating that the BID was subject to the requirements of California's open meetings law, known as
the Brown Act
. Although his motion was denied by the trial court, that decision was overturned on appeal. The
appellate court's opinion
is scathingly, corrosively, beautifully, decisive, referring as it does to the BID's and the City of LA's legal theories as "subterfuge" designed "to circumvent the requirements of the Brown Act." It's well worth reading, and here are a few selections:

To turn a blind eye to such a subterfuge would allow City (and, potentially, other elected legislative bodies in the future) to circumvent the requirements of the Brown Act, a statutory scheme designed to protect the public's interest in open government.   This we will not do.   (Plumbing, etc., Employers Council v. Quillin (1976) 64 Cal.App.3d 215, 220, 134 Cal.Rptr. 332 [court will not place form above substance if doing so defeats the objective of a statute];  People v. Jackson (1937) 24 Cal.App.2d 182, 192, 74 P.2d 1085, disapproved on another ground, People v. Ashley (1954) 42 Cal.2d 246, 262, 267 P.2d 271 ["It should be and is an established principle of the law that the substance and not the mere form of transactions constitutes the proper test for determining their real character.   If this were not true it would be comparatively simple to circumvent by sham the provisions of statutes framed for the protection of the public.   This the law does not permit.]"

The City of Los Angeles, to its shame, argued that the BID wasn't subject to the Brown Act, and went so far as to propound a theory that the appellate court, to its everlasting credit, mocked by summarizing as 'The "We Said We Didn't 'Create' the POA, So You Can't Decide We Did" Argument.' before dismissing it thus:

Defendants urge that because City itself concluded that it did not "create" the POA, we are somehow bound by such a conclusion.   Defendants characterize this determination as a finding of fact to which we must defer, citing McCarthy v. City of Manhattan Beach (1953) 41 Cal.2d 879, 890, 264 P.2d 932 and Consaul v. City of San Diego (1992) 6 Cal.App.4th 1781, 1792, 8 Cal.Rptr.2d 762.   Not so.
Ouch, ouch, ouch, OUCH! We're not lawyers, but if we were and we got benchslapped like that, we'd pack up our soiled briefs and skitter home. We'd cry like little babies (instead of laughing like kookaburras , as we're doing now).
Without Epstein's pioneering work, BIDs wouldn't have been known to be subject to the Brown Act and the California Public Records Act and the City of Los Angeles wouldn't have had to write clauses into its BID Creation Contract specifically stating that BIDs were so subject.
Worse even than that, without Epstein this blog wouldn't exist because we wouldn't be able to turn over rocks to see what's crawling around down there, we couldn't film meetings and mock the participants. Nothing. We might even have to eat our bread in the sweat of our face instead of being allowed to spend our time babbling on about the badness of BIDness. Thanks, Aaron!

The lead image is really a reproduction of The Garden of Eden by Lucas Cranach the Elder. The recording of the kookaburra is released by its creator under a CC BY-SA 3.0 and provided through the gracious courtesy of the Wikimedia Foundation.