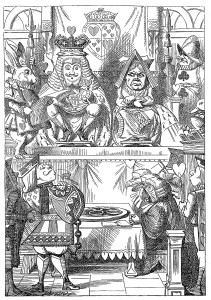 The Hollywood Media District elected its officers at yesterday's Board of Directors meeting and you can watch
the whole thing here
. Mike Malick, current president and chairman of the nominating committee, presented an approved slate of candidates, chief among which were Grub-meister Laurie Goldman as president of the Board and also, possibly due to Kissinger's law,
1
Mighty Mike himself as vice-president. Then, as is not only customary but probably legally mandated, Mike asked for nominations from the floor and Bang! Off went the fireworks. Not only was there was a fascinating dispute about the corporation's bylaws and Brown Act requirements but also, O rarest of Board meeting events! an unexpectedly contested election which installed hand-picked putative shoo-in candidate Laurie Goldman as Board President by a mere one-vote margin, setting a tense and bitter tone for the rest of the meeting, perhaps the rest of the year.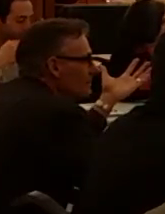 First, and for some reason, some show folk whose names we didn't catch chose this moment
to ask about
how board members are replaced and could they get their compatriot in. Mike Malick explained that candidates were recommended by the nominating committee to the board. This
prompted a response
from Ron Groeper about the legality of the process proposed by Mike which included a reading from the bylaws, never a feature of the meetings of an organization which is harmonious and happy. In any case, the Brown Act precludes board action on non-agendized matters, and so, says Mike Malick, on to the election!
Continue reading

Off With Their Heads!! Preordained Coronation of Laurie Goldman as Queen and President of Hollywood Media District BID Succeeds by Single Vote in Face of Abortive Palace Revolt Led By Ron Groeper and Friends