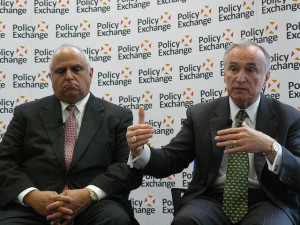 Long-time readers of this blog will be familiar with the HPOA's crazed vendetta against
street characters
and, by extension, the very foundations of American government. If they could destroy the former by destroying the latter we have no doubt that they'd not only do it, they'd also destroy the latter just on the off chance it'd give the former a bad day. We've
published evidence
for this, but anyone who listens to any of their blather for any amount of time will hear their rage expressed in quite certain terms.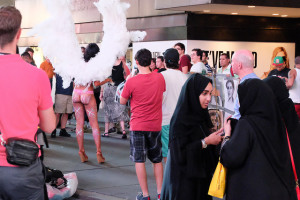 And they don't just conspire with LA locals like the city attorney, their conspiracies reach across the very continent
to Manhattan
, because that's how bad street characters are, friends, they're a transcontinental destructive force. Anyway, BID buddy Bill Bratton, affectionately known
to Kerry Morrison
and zillions of other fans as "the Commish," is all in a lather over
the desnudas of Times Square
, who are evidently
topless women in body paint (NSFW)
who pose for tips with tourists. He's frothing at the mouth. He was actually
quoted in the frickin' New York Times
begging, nay, pleading for a chance to violate his oath of office:

It drives me crazy when at Times Square you see the naked people there covered in body paint as an expression of art…We've researched that top to bottom and we cannot find any law that allows us to interfere with that freedom of expression reflected through art form.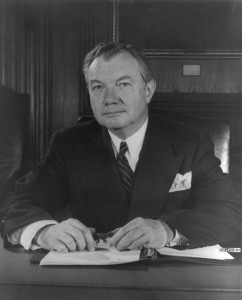 Welcome to the club, Commish! The first amendment drives our local BIDs crazy too. They still can't get over the fact that it prevents them from arresting people for panhandling, let alone selling CDs and posing in costume for tourists. What if they had to confront the possibility, not so concrete here as it is out East given that our public nudity laws are mediaeval compared to New York's, that the first amendment might let women pose for tips with Canadians on the Boulevard wearing nothing but a thong and some body paint? Well, we can only hope to be lucky enough to find out, but at least Kerry Morrison and her good buddy the Commish understand that, as Albert Einstein once said, the constitution is not a suicide pact1 and that, therefore, good people should not have to "research…top to bottom" without finding a law which would let them destroy the constitution when it threatens, in the form of an imprudent leniency towards the public display of bare breasts, elmo suits, and other implements of terrorism, to destroy the very foundations of our civilization.2
Note: Although we couldn't find a way to integrate it into the main essay, we can't in good conscience finish this post up without noting that Zach Tumin, the guy posing with the Commish in the picture above, is Bratton's coauthor on a creepy little number entitled Collaborate or perish! : reaching across boundaries in a networked world. Bratton didn't invent Broken Windows Policing but, along with Malcolm Gladwell, he bears most of the moral responsibility for weaponizing it. So what is he doing writing books with a known criminal like Zach Tumin? And after being the beneficiary of Tumin's crimes? Christ but these people are shameless. This is yet another thing he's got going for him with the HPOA and its exec-directrix, who also consorts with known criminals while maintaining public support for what passes for law and order in the circles of this city's white power elite and has a taste for the no-bid contract her own self.
Kidding! It was Robert Jackson, dissenting in Terminiello v. Chicago. Notice the quite salient fact that he was DISSENTING, which might just, and our constitutional law is a little rusty, we admit, mean that the majority of the court found that the constitution was, in fact, a suicide pact.
Our tone is light-hearted, but the problem is real. Everyone knows that bare boobs mean sex and sex means babies and what if the Elmos and the desnudas interbreed and we end up with a bunch-a naked muppets running around? What's our precious constitution gonna be worth then, eh, libs?
Image of the Commish and co-conspirator Zach Tumin is CC BY 2.0, created by Policy Exchange, and downloaded on these terms via Flickr. Image of Times Square is CC BY-NC-ND 2.0, created by Alexandre Maia, and we got it from Flickr. Image of Robert Jackson is public domain, being the work of an employee of the federal government created in the performance of her/his duties, and we got it from… well, we're not going to say where. You can certainly find it using google image search if you really want it.