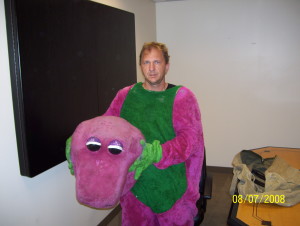 Tonight I'm announcing the availability of three new sets of documents. First and least interesting we have a random selection of UPS Media District Greenshirt daily activity reports. You can find them either
in our static storage
or else via
our local UPS page
. I didn't see anything particularly interesting here, but you've probably noticed that my colleagues can spin 600+ words of gold easily out of what seems to the casual onlooker to be nothing but straw, so maybe that'll happen someday.
Next, and much, much more interesting, we have some records produced by the Media District between 2009 and 2011 when they were involved in some kind of mediation process with the Greater West Hollywood Food Coalition. Again, these are available via via static storage or through a local page. And finally, read below the fold for the real kicker.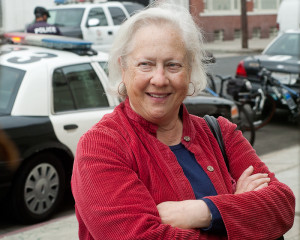 It turns out that in 2010, the LAPD targeted the street characters at Hollywood and Highland, mercilessly arresting and harassing them until they feared for their very livelihoods. To the rescue came badass civil rights attorney
Carol Sobel
, who sued the hell out of the city in federal court and won bigtime. I blew out my monthly
PACER
budget getting the interesting filings, and you can have them too, and for free! Either
via static storage
or else through
a local page
. If you're the kind who reads the last page of novels first, check out the minutes of the final settlement conference, where the city of L.A. agreed to pay $100,000 per plaintiff and to leave them the hell alone in the future. Now
THAT
is lawyering. I'm sure you'll see more written here about these last two items soon enough!
Shameless plug: If you ever use PACER yourself, please consider installing the RECAP extension, which works as an overlay to Firefox or Chrome in communication with the Internet Archive to grab PDFs as PACER spits them out and make them freely available to everyone in the future. If someone else has already paid for documents through PACER, RECAP will provide you links to the free versions. It's an excellent and crucial project and it deserves your support.

Image of guy in Barney suit getting arrested is a public record, obtained from the HPOA via the California Public Records Act, and therefore copyright does not inhere in it. Image of Carol Sobel on Towne Street in Downtown Los Angeles was released under the CC BY-NC-ND 2.0 by its creator, NoHoDamon and we got it via Flickr.