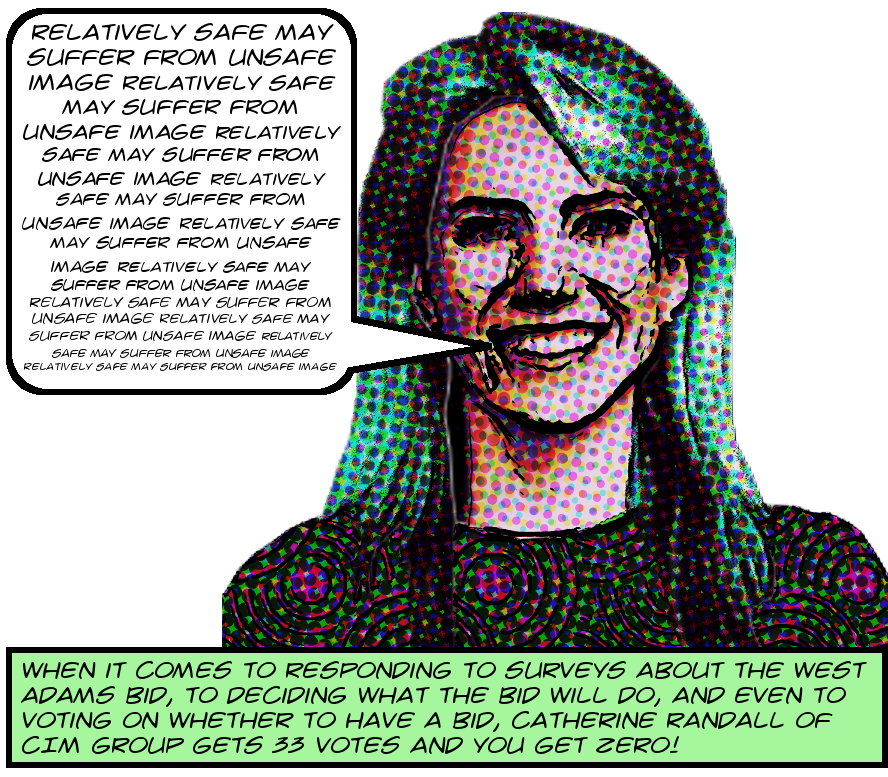 It was just revealed a few weeks ago that New City America, a BID consultancy helmed by noted legal scholar1 and raging psychopath Marco Li Mandri, has been planning a business improvement district for West Adams in concert with co-conspirators CIM Group. And yesterday I finally managed to lay my hands on a little more specific information. This all comes from this 11 page packet, handed out at the most recent meeting of the proposed BID's steering committee.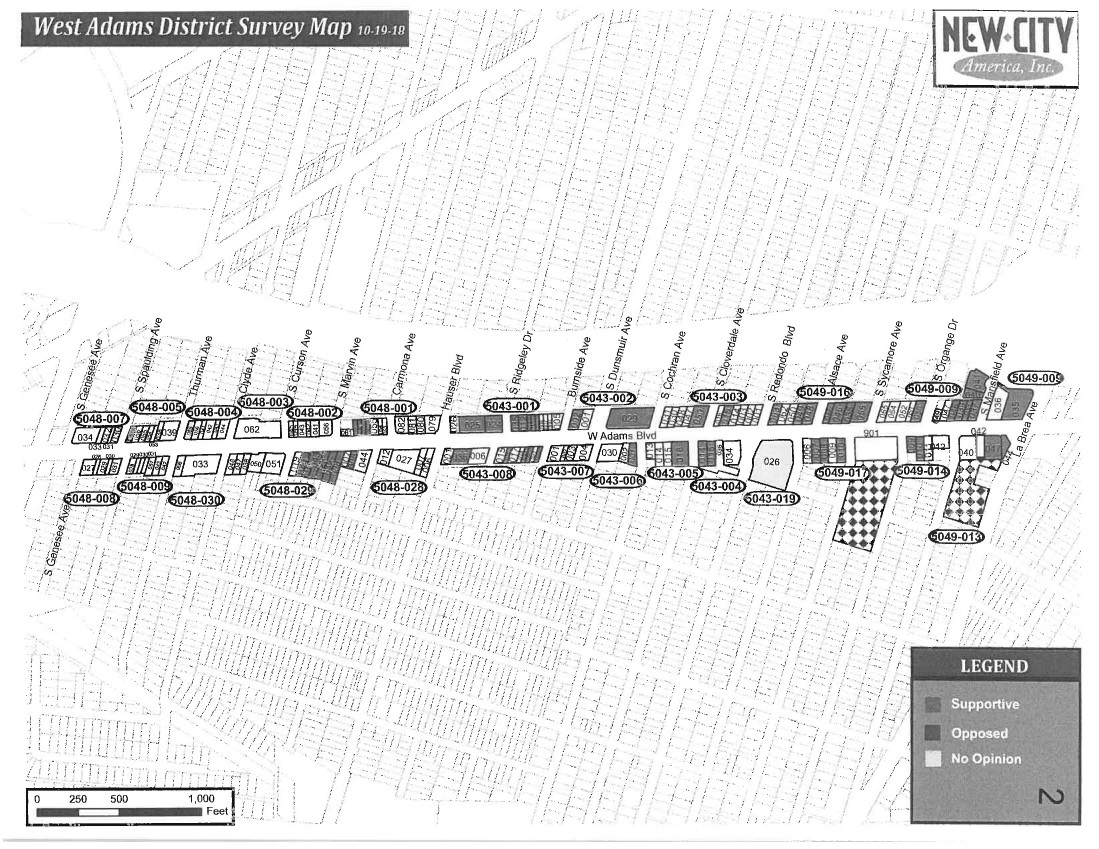 Of the most immediate import is this map of the proposed district. For the first time we know that, at least at the end of October 2018 it was planned to run along West Adams from La Brea to Genesee. There's also this summary showing that, again as of October 2018, the property owners were polling at 39% in favor of BID establishment. Don't forget, though, that per the Property and Business Improvement District Act at §36621(a) they're not counting individual property owners, but weighting them by assessments to be paid.2 This document is also essential because it exposes a long list of hitherto unknown LLCs that CIM uses to own its various properties.
If that sounds high, well, it's not surprising. See this list of parcels in the proposed BID sorted by whether the owners are in favor or not. See that Catherine Randall, who is VP in charge of some damn crapola at CIM group, is the designated representative for a full 33 parcels. Sadly, without more information than I've been able to gather, I'm not able to determine what percent of the voting power this will give CIM group. But it's going to be high. They're the largest single owner in the proposed district.3 The only thing we can be sure of is that they hold less than 39% of the total square footage.
And the last important bit of documentation to be found here is this copy of a questionnaire that Marco Li Mandri sent out to the property owners. This one has a tally of the responses to the various questions, which is also interesting. The City of LA requires this kind of polling before they'll get behind a BID establishment process, but you can see from this instance that there is no kind of quality control at all. Just for freaking instance, the very first question asks "In terms of security and public safety, do you feel that West Adams District is…? (a) safe and orderly (b) Relatively safe, may suffer from unsafe image (c) Unsafe
This, friends, is a highly problematic question. Most of the the things that are wrong with business improvement districts are somehow reflected in this question. It is … well, turn the page for some discussion…
Continue reading Proposed West Adams BID Would Run From La Brea To Genesee — Favorable Polling So Far Dominated By CIM Group — Bizarre Questionnaire Reveals Racist Conceptions Of Safety Underlying The Felt Need For A BID — Just Bad News All Round →