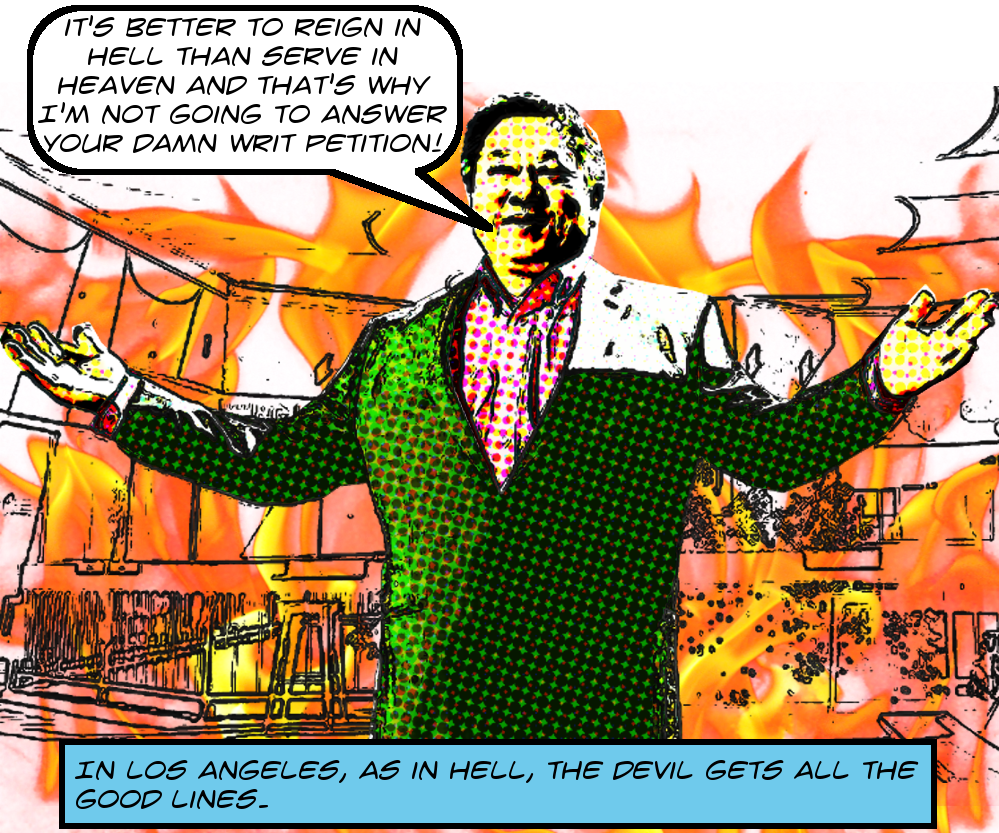 I mean I don't know what it is with these thuggish little business improvement districts around Los Angeles. They won't comply with the public records act and when I am thereby forced to file petitions against them they won't even respond. This famously happened in May with that wonky little gang of white supremacists out in the Larchmont Village BID and now it just happened again with the Chinatown BID, due to the off-the-chain intransigence of which we were forced in August to file a petition.
Of course George Yu is well-known in these parts to be a screamer, a bully, and a freaking self-proclaimed criminal, so it's not strange to learn that he doesn't feel like he has to play by other rules of civil society. And for all that, the consequences of these failures may be minimal. In ordinary lawsuits if you don't answer on time you just lose, but the California Code of Civil Procedure at §1088 rules out this result for writs of mandate, which is what we're seeking. Also in July at the trial setting conference for the Larchmont BID petition, the judge granted the BID an extra 30 days to reply without them even having to explain their lapse.
So like I said, there may not be any consequences, or any serious consequences. But on the other hand there may be. We'll see! Stay tuned and you can see also!


Image of George Yu ranting and badgering is ©2018 MichaelKohlhaas.Org and is klopped up outta this George Yu and these flames.