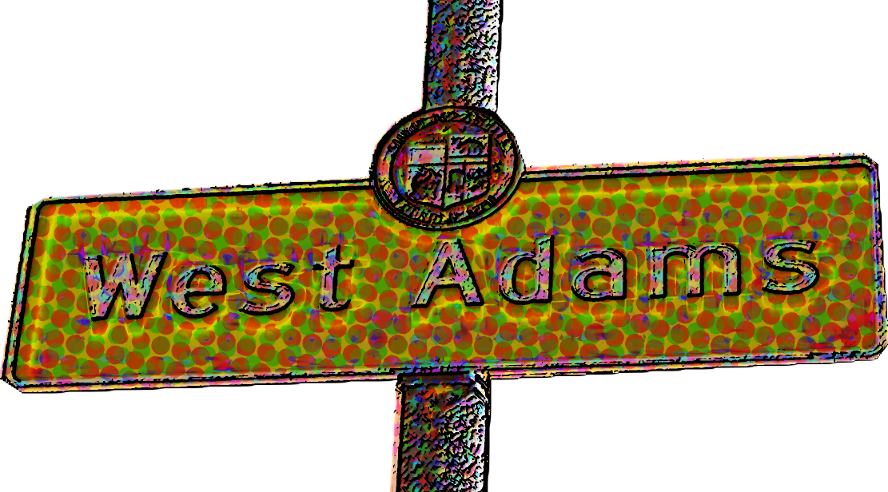 A business improvement district that has been in the works in rapidly gentrifying West Adams at least since the Summer of 2018 is finally moving forward and is very likely to be created by the City later this year and begin operations on January 1, 2021. The formation effort is largely backed by supervillainesque developer CIM group, which owns a huge plurality of the commercial property in the proposed district, slated to run along Adams from La Brea to Hauser.1 The formation materials are currently contained in Council File 20-0020.
Recall that a BID is a geographical area within which commercial property owners2 pay extra taxes3 to fund various services. The formal BID creation process begins with a group of property owners4 petitioning the City to allow a BID to be formed. It's required by the Property and Business Improvement District Act of 1994, which is the authority under which BIDs are created and administered in California, that these petitions represent property owners "who will pay more than 50 percent of the assessments proposed to be levied"5
According to the report placed in the Council File by the City Clerk they received petitions representing $106,034.65 out of a total assessed value in the proposed district of $210,388.90, which is 50.4%. The report doesn't say how many distinct owners signed petitions nor who they were, but I'm working on finding out. The next stage in the formal process is for City Council to pass a so-called Ordinance of Intention, the draft of which is available here.
Once this is passed the City Clerk will mail out ballots to all the property owners and if enough of them, again weighted by assessment amounts, vote in favor of the BID City Council will pass another ordinance creating the BID. Before this can happen the owners have to know what services their extra taxes are going to fund, which is laid out in great detail in the so-called Management District Plan.6 When a BID is created this document7 is incorporated into the law establishing it and then they can't spend money for anything not enumerated in the plan. The proposed West Adams BID's MDP is here.
The West Adams BID's proposed activities are limited in the MDP to "Sidewalk Operations, District Identity and Placemaking, and Administration Services." The MDP makes it very clear that the BID is being formed to support gentrification, though, stating that its "services would be needed to accommodate hundreds of new apartments and businesses opening in 2019 and 2020, and these services would be needed by the beginning of 2021." The surprise omission here is funding for security guards. During the pre-formation process CIM Group's support-building outreach focused to a great extent on property owners' perceptions of safety in the area.
Continue reading The West Adams BID Formation Process Has Officially Begun — The Council File Is Opened — And The Draft Ordinance Of Intention Is Published — Largely Promoted By Supervillain Developers CIM Group — The Petitions Are In And Property Owners Holding 50.4% Of The Assessed Value Approve — The Management District Plan Proves That The BID's Main Purpose Is To Support The Ongoing Tornado-Force Gentrification Of This Vulnerable Neighborhood — Almost Certainly This BID Can't Be Stopped And Will Start Its Wicked Work On January 1, 2021 →