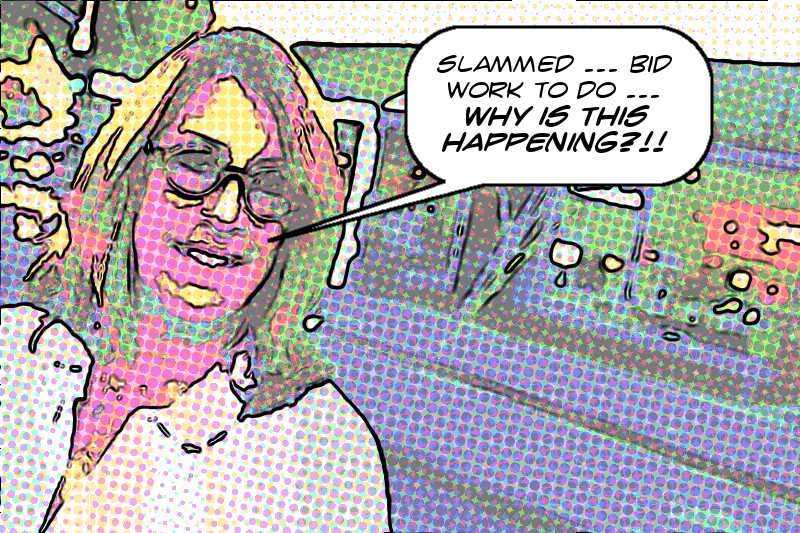 Here's the short version of this post: Laurie Sale of the Palisades BID has been telling me for months that she is too busy to work on my CPRA requests. Yesterday she turns out to be too busy to send copies of emails in a reasonable format. She continues to be too busy to provide an estimated date of production even though CPRA requires it. She keeps telling me she only works half-time. BIDs sign
a contract with the City
which requires them to maintain staffing adequate for the completion of required work in a timely manner. CPRA compliance is required work. Being too busy to do it is not doing it in a timely manner. Too busy for CPRA, BIDs?? Breach of freaking contract!!
And here is a quick recap of how we got to this place. About 80% of the staff of this website grew up in Venice, so we all got really interested in the Venice Beach BID. Unfortunately, CD11 staffie Chad Molnar took offense at the use I made of the fruits of a couple CPRA requests and stopped complying with the law altogether, forcing me to turn him in to the City Ethics Commission. That's going to take forever to resolve, though.
Thus thwarted in my attempts to learn about the inner workings of Mike Bonin's weirdo little empire directly, I have turned to requesting materials of all the BIDs in his district, which are Westchester Town Center, Brentwood Village, Gateway to LA, and last, but never ever least, the Pacific Palisades BID,1 which was explicitly called out by Mike Bonin himself on the floor of the Council Chambers as one of the good BIDs. I have received some material from these halfwits-by-the-sea, which provided raw material for our most popular post in the month of January, but mostly their executive directrix, Laurie Sale, keeps telling me that she's too damned busy to send stuff in a timely manner.
And finally, yesterday, she condescended to transmit a bunch of emails to me by forwarding them, with her own typed annotations prepended. I had asked for them in native format,2 and providing them in native format is required by CPRA.3 It's important to get emails this way because it preserves the integrity of the headers and also it ensures that attachments arrive in precisely their native formats as well.4 I habitually request emails in native formats and most BIDs have figured out how to comply with this requirement. So I told Laurie Sale that her forwarded emails weren't acceptable and could she please figure out how to send them in the right format. I can tell from her headers that she uses Outlook, so I sent her a link to Microsoft Support which explains how to export emails to a PST file. It's not hard.
But she was having none of it. She fired back this cranky little number, stating:
Continue reading In Which I Use The Palisades BID As A Test-Case For A New Tactic In The Neverending Quest To Find Some Way To Force Business Improvement Districts To Comply With The California Public Records Act Without Having To File Yet Another Freaking Writ Petition →