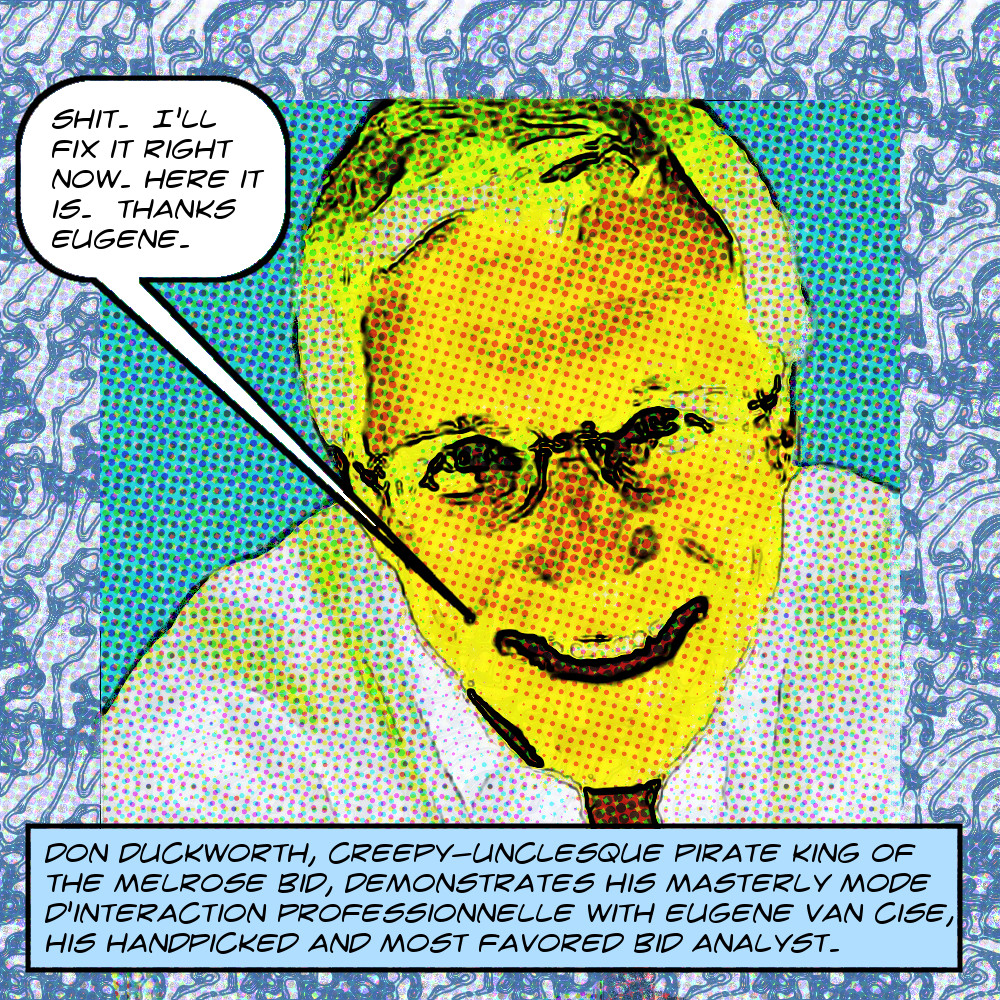 Donald Duckworth, who runs both the Westchester Town Center BID and the Melrose BID, is slow but, it seems, pretty steady about fulfilling my incessant CPRA requests. And thus, just yesterday I received from him four jumbo-sized mbox files just chock-full of gooey email goodness! This batch comprises 2016 emails between the City of LA and the Melrose BID, and can be found in various useful formats here on Archive.Org.
I will be writing about various items in this document dump soon enough,1 but today I just want to focus on a couple of interesting items, supplied to me as attachments to some of these emails and cleaned up a little for ease of reading.2 Here's the short version, and you can find details and the usual ranting mockery after the break:
Melrose BID Formation Project Hourly Charge Breakdown — Don Duckworth not only runs the Melrose BID, he was also the consultant who oversaw its establishment, for which he seems to have been paid $80,000 by the City. This is a detailed breakdown of his hours and charges over the course of the project formation. If you've been following my ongoing project, aimed at turning in BID consultants for not registering as lobbyists,3 you'll recognize how astonishing and how important this document is. Unfortunately Don Duckworth's work on this project wound down in the Summer of 2013, which means that the four year statute of limitations for violations of the Municipal Lobbying Ordinance has essentially run out. The document will be endlessly useful, though, in estimating time spent by consultants on their other projects.
Melrose Business Improvement Association bylaws — The Melrose Business Improvement Association is the property owners' association that administers the Melrose BID. These are their bylaws. I discovered recently that the freaking Larchmont Village BID had bylaws that directly contradicted the Brown Act. Now it turns out that the Melrose BID has precisely the same problem. It's possible that Larchmont Village changed their ways, but so far, anyway, there's no reason to suspect that Melrose has done.
Continue reading Hundreds Of Emails Between Melrose BID And The City Of LA Include (1) Definitive Proof That Executive Director Don Duckworth Violated The Municipal Lobbying Ordinance In 2013 But Unfortunately The Statute Of Limitations Has Effectively Run And (2) More Brown-Act-Violating Bylaws That No One At The Clerk's Office, For Shame, Seems To Have Even Noticed →