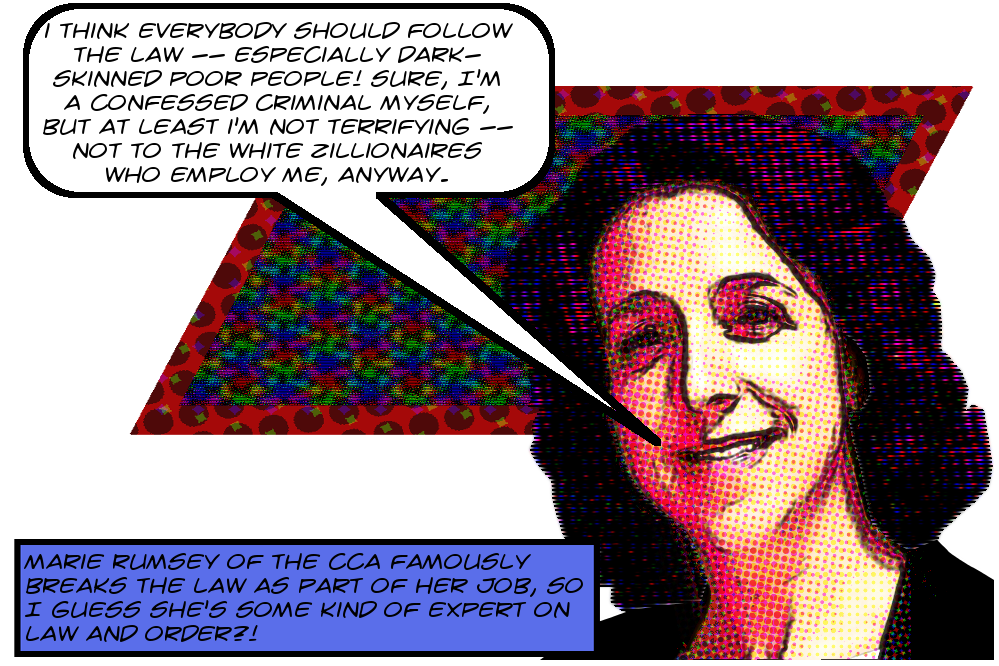 This is just a quick note to publish a quite important item that I obtained this afternoon. Here's the background: for three years now, the Central City Association, in conspiracy with most of the BIDs in the City, has been fighting against sane sidewalk vending regulations in Los Angeles.
When Donald Trump was elected in 2016 and his hysterical delusionary rants about deporting everyone he could get his bloody hands on became suddenly a lot less delusionary, our usually stupidly inactive City Council rose momentarily to the occasion and voted to decriminalize street vending immediately because no one1 gets deported for administrative violations.
Soon after that, zillionaires and their BID flunkies pretty much gutted the whole thing by prevailing on their Councilpets to grant themselves the power to opt any given neighborhood out of the whole legal vending system, whatever it might turn out to be.
The resulting proposal, for it's not anywhere near becoming a law quite yet, is so embarrassingly ad hoc and transparently zillionaire-serving that State Senator Ricardo Lara boldly took it upon himself to cut the knot by proposing a sweeping law, SB 946, that would severely limit Cities' regulatory power over sidewalk vending. Predictably, this has driven the BIDdies and the CCALA into a frenzy of potentially thwarted white privilege, hating as they do any public policy that might give poor people, especially nonwhite poor people, any measure of self-determination, self-expression, and human dignity.
The breaking news is that, according to the CCALA, City Council is going to resume discussions of this issue very soon. Here is a March 29, 2018 email from Fashion District BID Executive Directrix Rena Leddy to the BID Consortium announcing this development and also distributing as an attachment an item entitled Sidewalk Vending Speaking Points March 2018, penned by noted scofflaw Marie Rumsey.
The CCALA's proposals are brutal, as expected. They call for vendors to have their goods confiscated if they're operating without a permit, to obtain permission from the property or business owners adjacent to them,2 and to not only have to pay fees to the City but also to BIDs themselves, which is ultra-weird.
It's an all-too-rare occasion for us to get hold of this kind of stuff in such a timely manner, however, so that alone makes it exciting. There are transcriptions of everything after the break. Start thinking of counterarguments, because if CCALA is correct3 and the hearings start up again, every sane truth-telling voice will be needed.

Transcription of Rena Leddy's March 29, 2018 email to the BID Consortium:

Subject: Legislation Alert: Sidewalk Vending
From: BID Consortium <labidconsortium@gmail.com>
Date: 03/29/2018 02:36 PM
To: BID Consortium <labidconsortium@gmail.com>
BCC: lparker@sanpedrobid.com
We are hearing that the City Council may be taking up the issue of sidewalk vending in the next couple of weeks. We urge you to call your councilperson.
•We support the sidewalk vending framework put forth by Councilmembers Buscaino and Price more than a year ago which the City Council conceptually approved.
•We believe there should be 2 vendors per block in commercial and industrial areas. They should be stationary.
•Property Owner or business owner consent is critical to a successful vending program.
•In a city as diverse and dynamic as LA, there is a need for special vending districts so that areas with distinct needs can establish regulations that meet their needs.
•The City needs to appoint one entity to enforce the regulations. It must also have inspectors work evenings and weekends, as this is when a good amount of the vending occurs.
•Vendors must be required to carry liability insurance and indemnify both the City and the property/business owner.
•Vendors should be required to pay business tax and additional fees if they are located in a BID
For more detailed talking points, I've included a document from CCA for your reference.
As soon as we know the date of the Council meeting, we will alert you.
Call me if you have any questions.
Thanks!
Rena
Renew the BID in 2018- Watch our 3 minute video: http://bit.lv/2H7afxn
Rena Masten Leddy
LA Fashion District BID
110 E 9 th St, Suite A1175 | Los Angeles, CA 90079
Phone: (213) 488-1153 ext. 712
Mobile: (310) 600-3247
www.fashiondistrict.org

Transcription of Sidewalk Vending Speaking Points March 2018:

Sidewalk Vending Speaking Points
•CCA supports the sidewalk vending framework put forth by Councilmembers Busicaino and Price more than a year ago which the City Council approved in concept.
•CCA was supportive of the action also taken by the City Council more than a year ago to decriminalize sidewalk vending.
•Decriminalization was an important step forward, and now it is time to adopt a sidewalk vending program with clear and enforceable regulations.
•Los Angeles is still one of the only major cities in the country without a clear sidewalk vending program.
•The longer our city goes without a program, the more chaos and confusion results on our sidewalks.
Two Vendors per Block in Commercial and Industrial Areas
•There are approximately 10,750 miles of sidewalk in the city, including about 70,000 blocks that on average range from 300 to 500 feet in length.
•Approximately one-half of the blocks are located in industrial and commercial areas.
•For these areas there should be two vendors per block, and vendors should be stationary.
•Regulations should allow each individual vendor to apply for up to three locations in order to generate the necessary customer base to support their business.
•We believe two vendors per block is the correct density limitation so areas are not oversaturated and vendors can succeed.
•Additionally, stationary vending in commercial and industrial areas is key to allowing for enforcement of vending permits.
•It is difficult to comprehend how permits can be monitored or vendors can be successful without established locations.
Property or Business Owner Consent
•Property or business owner consent is also critical to a successful vending program.
•The adjacent property or business owner should be able to weigh in regarding vending activity directly in front of their establishment.
•City Attorney has stated that this is not a legal issue but a policy matter.
•The City Council has the ability to require this and has already set precedent of property owner consent with the Sidewalk Fix and Release program, cannabis businesses to locate within a building and conditional use permits for the sale of alcohol.
•We have not heard of any of these requirements leading to extortion by a property owner and believe that is because there are regulations in place.
•Los Angeles is 469 square miles and we know there are many opportunities for property or business owners to partner with a vendor in front of their establishment.
•This kind of synergy is good for commercial areas and also supports the requirement of LA County Public Health that a food vendor must have access to a restroom.
•Property or business owner consent should not be an unreasonable hurdle for vendors it is a much more straightforward process than a public notification process.
•A notification process would require more city resources and could lead to increased permit costs if full cost recovery is required.
•Permit fees should be affordable and the application process should be traightforward.
•Property or business owner consent is allowing businesses the opportunity to weigh in on a potentially new commercial activity on the sidewalk that they are ultimately responsible for.
Special Vending Districts
•CCA believes in a city as dynamic as ours, there will be the need for special vending districts so areas with distinct needs can establish regulations that meet their needs.
•The City should establish a clear process to establish these districts and those that wish to have more restrictive regulations than the citywide vending regulations or no vending should be based on valid public safety and public health concerns. We believe this is important so large swaths of the city do not become no vending zones.
•Councilmembers should be able to establish the initial special vending districts so permits are not issued in areas where vending is not compatible.
•In addition, there should be a roll out period so districts are established before permits are issued to avoid confusion.
Enforcement
•A two-tiered approach to towards enforcement is practical and supports vendors who are participating in the vending program.
•Vendors who have valid permits from the City and/or LA County Public Health should be given opportunities to correct any problems before permit revocation.
•Vendors who do not have valid permits from the City and/or Public Health should have their goods confiscated, especially if they consist of counterfeit merchandise or food cooking equipment that is a threat to public safety like an open flame.
•The City should appoint one entity to be in charge of enforcement and we believe the recommendation of Bureau of Street Services is logical. However, a good amount of vending takes place in the evening and on the weekend so there must be the ability to have inspectors working at these after-hour times.
Operations
•As part of the permit application vendors should be required to have liability insurance to indemnify the City and the property or business owner of any damages.
•Vendors should also be required to pay the City's business tax and pay an additional fee as part of the vending permit fee if they are locating in a Business Improvement District.
•Vendors should also be required to have a trash receptacle for their customers and to keep the area around their cart clean.
•Permits for filming and special events should supersede vending permits.


Image of Marie Rumsey is ©2018 MichaelKohlhaas.Org and is a transformative remodificationalist redoing of this one here.

Which must be unconstitutional, and will, if adopted, immediately attract lawsuits from public interest law firms like e.g. the Institute for Justice, which has been picking off laws like this all around the country for quite a while now.