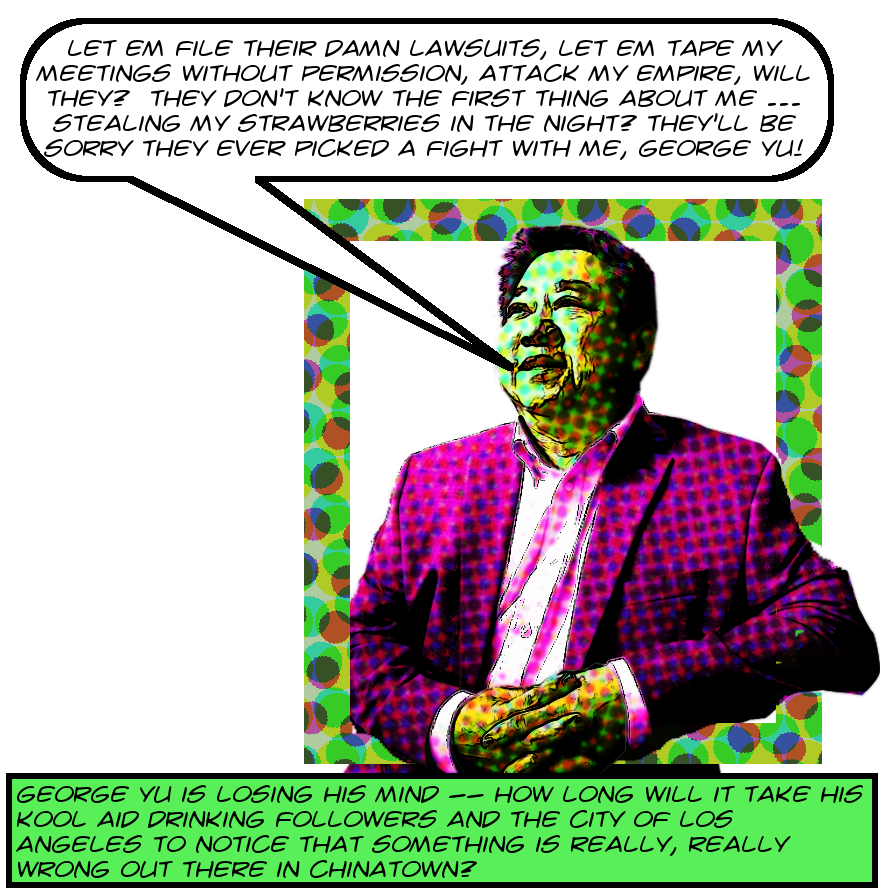 In August 2018 Katherine McNenny, with the able assistance of Abenicio Cisneros and Anna von Herrmann, filed a lawsuit against the Chinatown Business Improvement District because they had ignored our various requests for public records concerning such clearly weighty matters as their involvement in the appalling zillionaire conspiracy against the Skid Row Neighborhood Council. They continued to ignore the requests, and in fact they ignored the lawsuit altogether.
And in July 2019 we prevailed over them and the judge, Mitchell Beckloff, subsequently issued an order requiring that they produce the damn records, which they have also ignored. It is well known that the California Public Records Act requires government agencies to pay legal fees to prevailing requesters, which requires a motion to be filed with the court asking to be paid.
Our attorneys filed just such a motion last week, asking for more than $51,000 from George Yu's BID.1 I don't know if the BID is going to ignore this or not, but I can't imagine we're not going to get it or something close to it. The hearing is scheduled for February 5, 2020 at 9:30 a.m. in Beckloff's courtroom, Department 86 in the Stanley Mosk Courthouse. Get a copy of the motion here and stay tuned for details!


Image of psychopathic rageball George Yu is ©2019 MichaelKohlhaas.Org and is recycled from last year's post announcing the filing of this lawsuit.