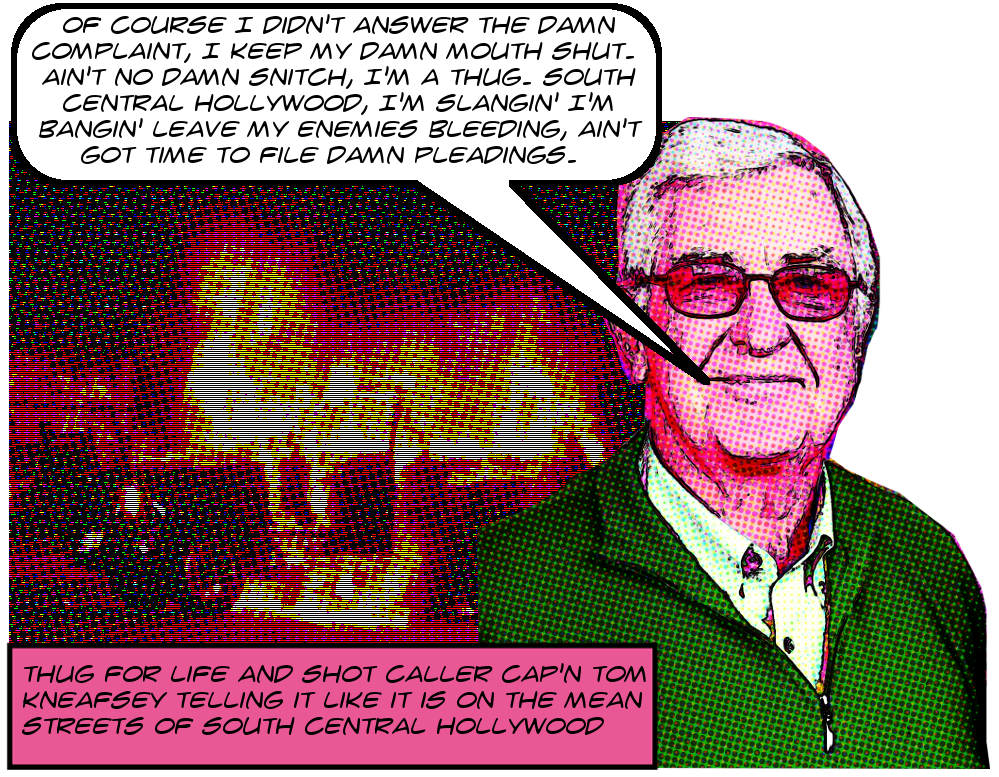 As you may recall, I was recently forced to file a petition against the Larchmont Village BID because they just won't respond to California Public Records Act requests at all. The pleadings are collected here on Archive.Org, although there's presently not much there. The BID was served on April 4, and they had 30 days to respond. For reasons known only to them they actually failed to file any kind of answer whatsoever.
I guess in an ordinary suit their failure to respond would mean that I just win automatically, but it turns out that the California Code of Civil Procedure at §1088 doesn't allow a writ of mandate to issue by default. Anyway, the BID did finally decide to discuss it, it seems, as they held a closed session last Thursday, May 24, 2018, and the petition was the only item on the agenda. More news as I have it, of course.


Image of Cap'n Tom Kneafsey is ©2018 MichaelKohlhaas.Org. It's made from this Kneafsey and this burning car, which was released by its author, Aaron Logan, under the CC BY 1.0.