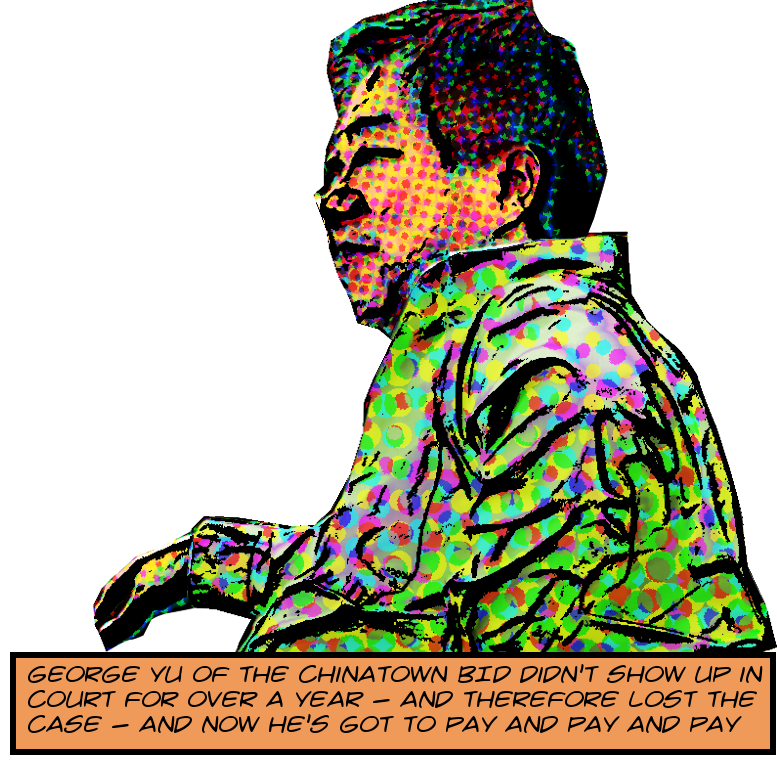 The latest development in the ongoing saga of Katherine McNenny's and my California Public Records Act suit against the Chinatown Business Improvement District is that the judge signed a judgment granting our petition for a writ of mandate.1 You can get a copy here on Archive.Org.2 This gives the BID 30 days to comply, and we shall certainly see what happens.
Note that the signing of this judgment is not unexpected news, as we prevailed in court last month, but without this step, putting last month's order into force, there's no way to compel the BID to comply, which it seems pretty clearly is going to be necessary since they have shown no signs of being willing to comply in the absence of compulsion.
Without the excellent and relentless work of our lawyers, Abenicio Cisneros and Anna von Herrmann, by the way, none of this would have happened. Cisneros has also blogged about the victory from the lawyerly point of view, absolutely worth reading. Stay tuned for further developments.


Image of George Yu is ©2019 MichaelKohlhaas.Org.