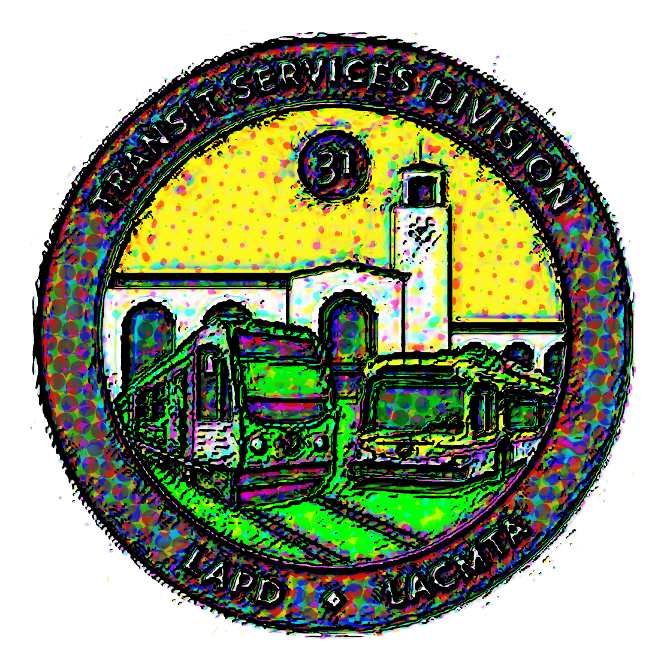 As you may well know there is a group of activists here in Los Angeles, known as Stop LAPD Spying, which is dedicated to the goal of stopping LAPD from spying. Such a group is, sadly, really necessary because LAPD just will not stop spying. From the famous red squad to the present, they just will not cut it out. And one of the forms LAPD spying takes in the present day is the monitoring of social media accounts and the dissemination of so-called intelligence gathered there. For instance, in 2017 dedicated LAPD social media stalkers learned of an unpermitted demonstration planned by a group called Code Pink, and they emailed a bunch of security people and BIDs Downtown about it and possibly even sent cops to the event.
And just today I learned of another such incident, this time involving LAPD's Transit Services Division. It seems that Extinction Rebellion Los Angeles was planning a protest for April 22, 2019 to take place on the Red Line train, although the location was not at first revealed. As folks will do these days they coordinated it via social media, and the TSD was watching. And screenshotting. And disseminating their work to various private security companies, who sent it along to their clients, which include business improvement districts.
I learned of this from an April 21, 2019 email sent by Brian Raboin of Allied Universal Security to his clients, including the Downtown Center Business Improvement District. Raboin quotes extensively from an LAPD email that I don't yet have a copy of, in which it's revealed that not only was TSD monitoring Extinction Rebellion's social media, but that the Media Relations Division was as well. There is a transcription of this email below. And Raboin also sent an attachment consisting of thirteen pages of screenshots from various Extinction Rebellion social media pages. Selected images from this document appear below as well.
On April 22, 2019 Extinction Rebellion announced via Facebook that the protest would take place, or at least start out, at Universal City Station. And, even more ominously in the jaundiced view of these cops and their henchies in private security, recommended that participants wear "clothes that can get stained." The police sent out an update immediately and Raboin forwarded it along to his clients. That's the story. I'll leave the moral for you to formulate.
But it's essential to continue to piece together evidence about what LAPD can monitor, what they do monitor, and with whom they share the fruits of their monitoring. Just yesterday it seems like the whole human population of New York City rose up against violent overpolicing on their subways. And the whole human population of Los Angeles can see that we have the same problem and that it might well lead to the same kind of reaction. So it's worth remembering while we're organizing, friends and fellow humans, that the cops are reading our Twitters.
Continue reading LAPD Transit Services Division Monitored Extinction Rebellion's Social Media In April 2019 And Sent Out Reports To Allied Universal Security — A Private Security Firm Employed By Many Business Improvement Districts In Los Angeles — Subsequently AUS Distributed LAPD Intelligence Reports To Its Clients →