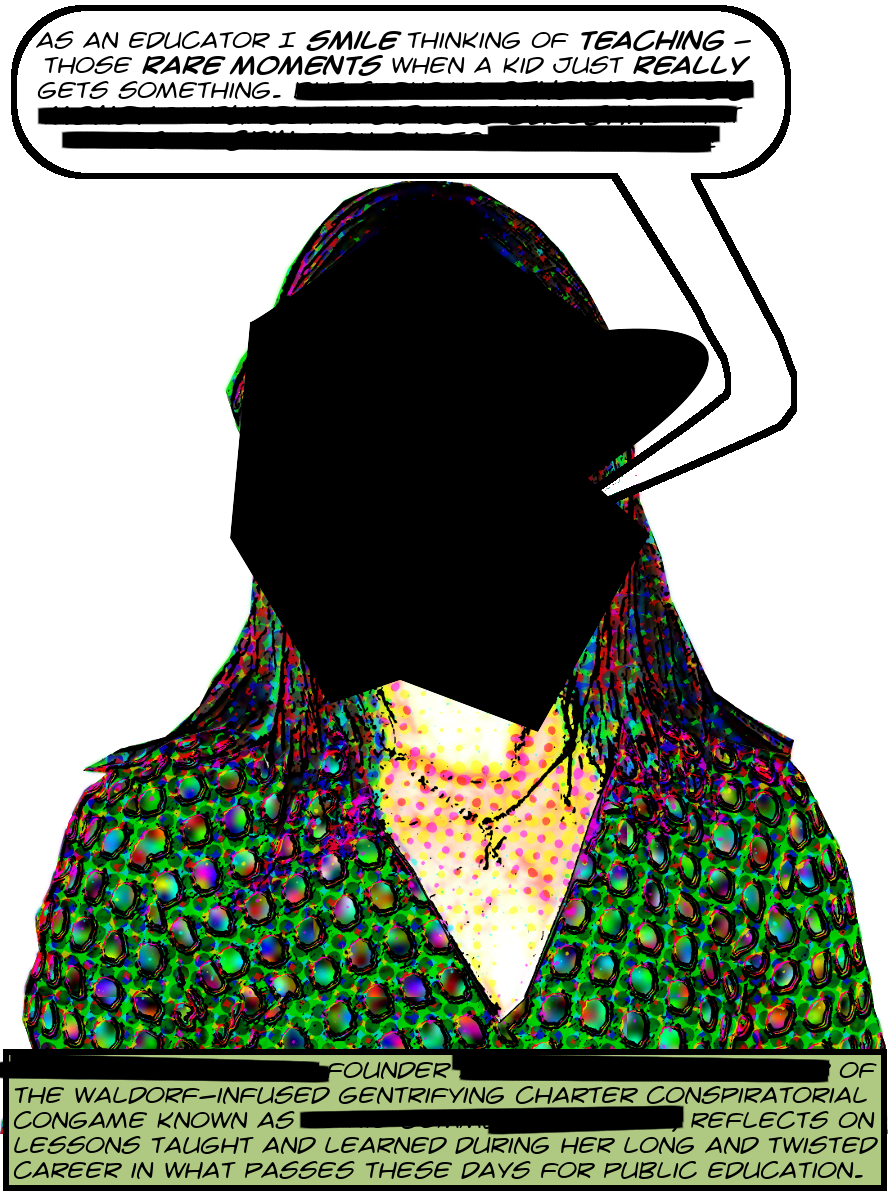 As you probably know I've been investigating LAUSD charter schools using the California Public Records Act since January 2019. I was moved to this work1 by the monumental UTLA strike and especially the union's focus on charter co-location.
I obtained some striking early results including an incredibly consequential release of emails from Green Dot Charter Schools, some of the fruits of which got wide and fairly devastating coverage in the media, including the Los Angeles Times, and Capital and Main, and Diane Ravitch's blog, and elsewhere.
But this kind of success breeds resistance, so a lot of charters lawyered up and stopped producing records in response to my requests, or even stopped producing without the benefit of a lawyer's advice.2 The only option left in such a situation is to start filing lawsuits, and that's just what I've been forced to do.
In January 2020, for instance, I filed two.3 One ■ ■ ■ ■ ■ ■ ■ ■ ■ ■ ■ ■ ■ ■ ■ ■ ■ ■ ■ ■ ■ ■ ■ ■ ■ ■ ■ ■ ■ and the other against white savior charter conspiracy PUC Charter Schools, in some vague sense co-founded by former LAUSD board member and convicted felon Ref Rodriguez.
Continue reading Two Of My Public Records Act Lawsuits Against Charter Schools Settled In April 2020 — ■ ■ ■ ■ ■ ■ ■ ■ ■ ■ ■ PUC Charter Schools — Between Them They Paid More Than $11K — Which Was Supposed To Be Spent On Educating Children — But Which These Privatizing Pirate Academies Wasted Due To Their Appalling And Antisocial Arrogance — Here's Some Background And Copies Of The Settlement Agreements! →