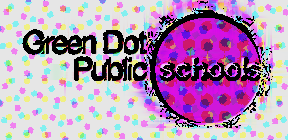 It turns out that Yanov is still representing Green Dot in the matter discussed in this post. More details on Twitter:
---
UPDATE! According to Yanov (in an email I recd this morning full of characteristically self-serving word salad):

please feel free to contact me at my new email address: keithmyanov@outlook.com. (I have entered private practice & continue to provide legal counsel to Green Dot.) pic.twitter.com/OKv3UApCws

— Michael Kohlhaas Dot Org (@DotKohlhaas) September 5, 2019
On June 28, 2019, via the
California Public Records Act
, I received
a massive set of emails
1
from
Green Dot Charter Schools
. The release includes thousands of emails between Green Dot CEO Cristina de Jesus and various elite Los Angeles Area charter school thought leaders
2
and their propaganda unit over at the
California Charter School Association
. And the staffer I had been dealing with for the few months prior to the release was
Green Dot general counsel Keith Yanov
.
Who was, as you can see by the fact that he actually handed over the records, very reasonable about the whole process. Take a look, if you're interested, at the actual email in which he sent me the material. Yeah, true, it's got some copypasta legalese, but he actually gave over, and as long as they do that I don't care what kind of legalicious word salad they serve up as a side dish.
And then things really blew up, as you may already know. Howard Blume of the Los Angeles Times published two separate articles based on this material, the first one and the second one. The material revealed that Austin Beutner was letting the CCSA write his speeches for him and Nick Melvoin was letting them write actual board resolutions and also slipping them confidential info from LAUSD's general counsel at the very same time that CCSA was suing LAUSD.

These documents recently showed that CCSA's ultimate goal is to have every kid in California essentially in a charter school by 2030. And, friend, the revelations are not done even now, just wait and see. And the silence from CCSA has been amazing. The day I put out the news about CCSA writing Beutner's speech charter school PR flack Cassy Horton dismissively tweeted (and since deleted) that this was all perfectly normal.
Her last comment on the subject was an offer to have "a substantive convo" and no one has heard a word out of her about any of these emails since. She continues to tweet out cute cats, though, and beer at the ballpark, so whatever the reason for it her silence is pretty specific. And as far as I know her employers, the chief villains in the case, the CCSA, have also not commented on this material. So while it's clear that it must be having some effect inside the enemy's camp, it has not been clear what form that might be taking.
And so, not seeing wonders, we have to seek after a sign. And perhaps there have been signs, although the first of these I failed at first to recognize as a potential omen. On July 19, after the release, and after Howard Blume and the rest of the publicity, I got another email from Yanov basically saying that they weren't going to fulfill any more of my requests for emails because it would be too much work.3
I answered him right away, saying basically that he must be kidding if he's going to assert that there's even any such thing as a public interest that outweighs the public interest in seeing more of these emails, and I haven't heard a word since then. Oh, the sign? Well, you'll see if you look at Yanov's email that by this point, about three weeks after the release, Green Dot was being advised by Wayne Strumpfer of Young, Minney, and Corr.
So something, and I bet I know what it was, had caused the Dotters4 to supplement the advice of their in-house counsel Keith Yanov with the expertly intransigent obstructionist Strumpfer. But that's not all, folks. Just yesterday, as I sent out yet another tranche of followup emails to my various clients, well, I sent one to Keith Yanov and immediately received this automatic reply.
And it said that Yanov no longer worked for Green Dot! He had, in the braindead vernacular of his people, that he had "transitioned to private legal practice" and, additionally, that he was "no longer a Green Dot employee." Not sure when the guy left the job, but it was sometime between July 19 and yesterday. The chance, I'm guessing, that this is unrelated to the release of these emails is very small. So, another sign. And certainly, I am guessing, we're going to see quite a few more, and not nearly so subtle as this one. Stay, as they say, tuned!