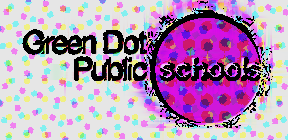 It turns out that Yanov is still representing Green Dot in the matter discussed in this post. More details on Twitter:
---
UPDATE! According to Yanov (in an email I recd this morning full of characteristically self-serving word salad):

please feel free to contact me at my new email address: keithmyanov@outlook.com. (I have entered private practice & continue to provide legal counsel to Green Dot.) pic.twitter.com/OKv3UApCws

— Michael Kohlhaas Dot Org (@DotKohlhaas) September 5, 2019
On June 28, 2019, via the
California Public Records Act
, I received
a massive set of emails
1
from
Green Dot Charter Schools
. The release includes thousands of emails between Green Dot CEO Cristina de Jesus and various elite Los Angeles Area charter school thought leaders
2
and their propaganda unit over at the
California Charter School Association
. And the staffer I had been dealing with for the few months prior to the release was
Green Dot general counsel Keith Yanov
.
Who was, as you can see by the fact that he actually handed over the records, very reasonable about the whole process. Take a look, if you're interested, at the actual email in which he sent me the material. Yeah, true, it's got some copypasta legalese, but he actually gave over, and as long as they do that I don't care what kind of legalicious word salad they serve up as a side dish.
And then things really blew up, as you may already know. Howard Blume of the Los Angeles Times published two separate articles based on this material, the first one and the second one. The material revealed that Austin Beutner was letting the CCSA write his speeches for him and Nick Melvoin was letting them write actual board resolutions and also slipping them confidential info from LAUSD's general counsel at the very same time that CCSA was suing LAUSD.
Continue reading Keith Yanov — Formerly General Counsel For Green Dot Charter Schools — Has "Transitioned To Private Practice" — Which Means He Quit Or Was Fired — And Given That It Was Almost Certainly His Decision To Follow The Law And Release That Massive Set Of Emails To Me In June — Revealing The Appalling Inner Workings Of The California Charter School Association — The World-Shaking Magnitude Of Which Is Still Only Barely Known — I would Venture A Guess That The Latter Is Not Impossible — Firing Someone For Following The Law Certainly Wouldn't Be Out Of Character Over There At Green Dot — Or Any Of These Charter School Criminal Conspiracies For That Matter →