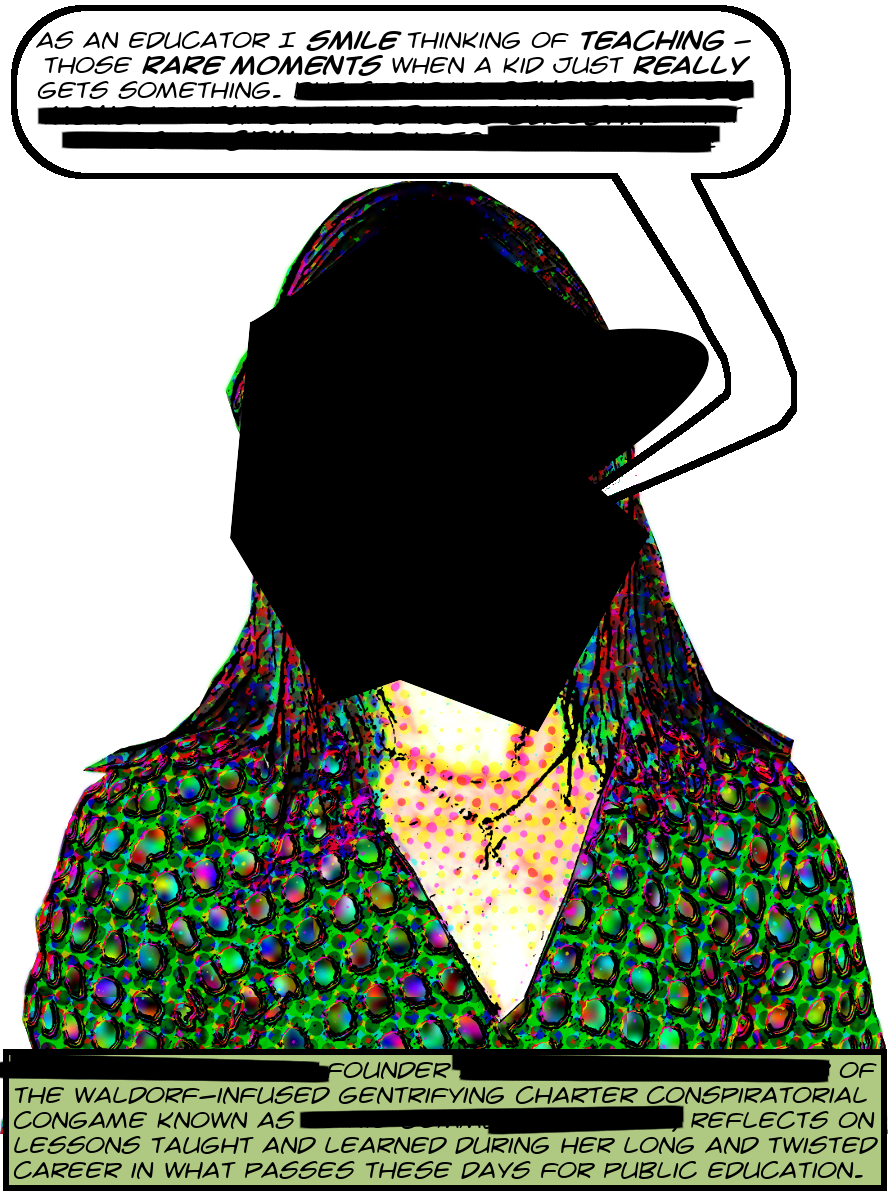 As you probably know I've been investigating LAUSD charter schools using the California Public Records Act since January 2019. I was moved to this work1 by the monumental UTLA strike and especially the union's focus on charter co-location.
I obtained some striking early results including an incredibly consequential release of emails from Green Dot Charter Schools, some of the fruits of which got wide and fairly devastating coverage in the media, including the Los Angeles Times, and Capital and Main, and Diane Ravitch's blog, and elsewhere.
But this kind of success breeds resistance, so a lot of charters lawyered up and stopped producing records in response to my requests, or even stopped producing without the benefit of a lawyer's advice.2 The only option left in such a situation is to start filing lawsuits, and that's just what I've been forced to do.
In January 2020, for instance, I filed two.3 One ■ ■ ■ ■ ■ ■ ■ ■ ■ ■ ■ ■ ■ ■ ■ ■ ■ ■ ■ ■ ■ ■ ■ ■ ■ ■ ■ ■ ■ and the other against white savior charter conspiracy PUC Charter Schools, in some vague sense co-founded by former LAUSD board member and convicted felon Ref Rodriguez.

And both of these targets, once sued, had the sense to hire attorneys and listen to their advice, which is why both started producing records immediately and agreed to settlement terms in April.4 The CPRA is very clear that public agencies must pay the prevailing requester's legal fees and costs5 and both schools did so as part of their agreements with me.
In particular, PUC coughed up $5,750 and ■ ■ ■ ■ $5,500. I took $465 from each amount to cover what I'd paid the court to file the suits and the rest went to my attorneys, Ian Stringham and Tasha Hill. That adds up to more than eleven thousand dollars of public money, allocated to educate our children but instead wasted by these privatizing pirates to fund their idiotic arrogance. Anyway, that's it. That's the post. If you want to take a look at the settlement agreements here they are:
★ PUC CPRA suit settlement agreement — Also here are other materials relating to the suit.
★ ■ ■ ■ ■ ■ ■ ■ ■ ■ ■ ■ ■ ■ ■ ■ ■ ■ ■ ■ ■ ■ ■ ■ ■

Image of ■ ■ ■ ■ ■ ■ is ©2020 MichaelKohlhaas.Org and once upon a time ■ ■ ■ ■ ■ ■ ■ ■