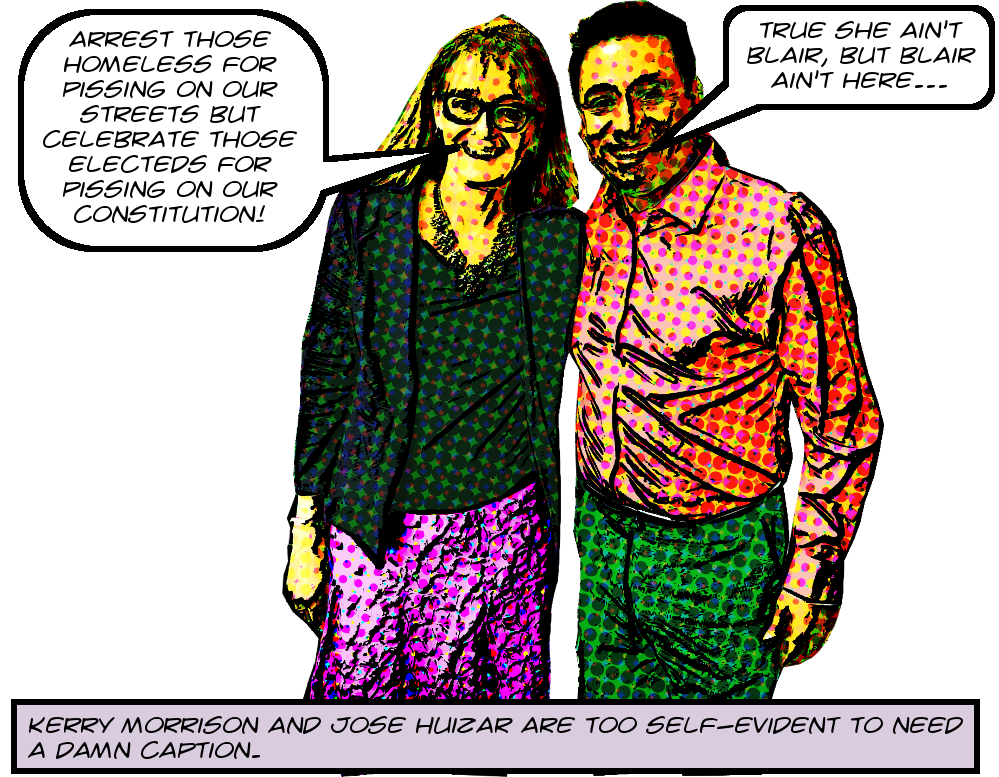 A few weeks ago I learned from some data released by the LAPD that 73% of all arrests for public marijuana use in the entire City of Los Angeles between 2016 and 2018 took place in the Hollywood Entertainment District BID.1 This is obviously a crime much more likely to be committed by homeless people, since they don't have a private place to smoke marijuana. Here's what I said then about the BID's outrageous rate of arresting homeless residents:

The HPOA BID Patrol is famous for its aggressive arrest policies. In 2013 they were responsible for more than 7% of the arrests of homeless people in the entire City of Los Angeles. Their arrest rate has dropped precipitously in the last few years, but it is still unbelievably high. But since 2016 they have refused to provide data on their individual arrests in response to CPRA requests, so it hasn't been possible to tell who they were arresting and why.2
And it turns out that LAPD will release these spreadsheets pretty quickly, and just recently they released a couple containing all arrests for violating LAMC 41.47.2, which is the public urination law. And a quick analysis reveals a very similar result. That is, there are essentially six LAPD reporting districts in the Hollywood Entertainment District BID. They are 636, 637, 645, 646, 647, and 666. There are 1135 reporting districts in the City, but these six in the BID accounted for 52.4% of all the public urination arrests in the City from 2009 through 2019, a total of 887 arrests out of 1,693.
Contrast this with Skid Row, which is encompassed by 11 reporting districts.3 Between 2009 and 2019 these 11 reporting districts accounted for only 35 arrests for public urination. That is less than 4% of the arrests in the Hollywood Entertainment District. Obviously the difference isn't due to less public urination in Skid Row, it's due to extreme differential enforcement. It's really unlikely that the LAPD on its own would create such a disparity. If the BID patrol isn't making all these arrests, nevertheless the BID must be the ultimate cause.
It's worth noting here, by the way, that public urination was not even illegal in Los Angeles until 2003. Even at the time it was opposed by LACAN and others because the intention was obviously to further the criminalization of homelessness. In response, "Council members pledged that people would be prosecuted only in cases when there is a public toilet nearby that they failed to use." But such pledges aren't worth the toilet paper that's smeared with them, and, as everyone who's paying attention knows, the law has only been used as the anti-homeless weapon it was obviously intended to be.4
And, it turns out, mostly so used by the most toxic BID in the City, the Hollywood Entertainment District BID. Turn the page for some nifty maps showing the relationship of these six reporting districts to the BID boundaries as well as a histogram showing the freakishly uneven distribution. Click the image to enlarge.
Continue reading 52.4% Of All Arrests In The Entire City Of Los Angeles For Public Urination/Defecation From 2009 Through February 2019 Were Made In Just Six LAPD Reporting Districts In The Hollywood Entertainment District BID — Yet More Proof That Business Improvement Districts Oppress Homeless People Through Selective Enforcement — And More Proof That The Hollywood BID Patrol Is Completely Off The Chain — And Has Been Running A Private Police State For Years — With The City's Full Blessing And Collusion Of Course →