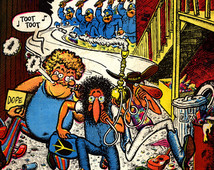 When
I reported a few days ago
on the
tsunami of bad press
surrounding Mitch O'Farrell's
recent Council motion
seeking a municipal law to ban adults from children's playgrounds in parks it was not yet provable, no matter how probable it seemed, that the proposal was related to the ongoing
battle for Selma Park
. Well, yesterday the Times published
an excellent if somewhat shallow article
by reporter
Dakota Smith
which settled the matter once and for all:
"[O'Farrell spokesman Tony] Arranaga said O'Farrell proposed the law after locals complained about drug dealing at Selma Park playground in Hollywood."
It's still not proven that Kerry Morrison had a hand in O'Farrell's proposal, but at this point it's clear that she must have done. First of all, as anyone who actually lives in the area knows, there are no drug dealers in the playground at Selma Park. There may be drug dealers in the adult part, I don't know, although I haven't seen any actual drug dealing in there. Thus when Tony Arranaga speaks of putative locals putatively complaining about putative drug dealing in Selma Park, Occam's Razor leads me to assume he's talking about Kerry Morrison, who is still fuming more than 15 months after my colleagues and I undid her illegal off-limitsing of the Park for adults unaccompanied by children.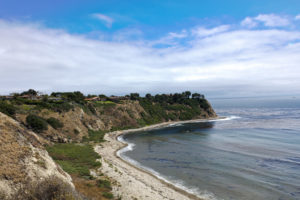 And such a move would be more than consistent with what we know about Kerry Morrison's history. My colleagues recently reported that she and her husband, Mr. Kerry Morrison, had intentionally moved to Los Angeles in order to impose their puritanical visions on our City. Further research has revealed from whence these Morrisons came to our fair City:

Kerry Morrison, executive director of Hollywood's business improvement district … moved from the more elegant confines of Rancho Palos Verdes. She now lives with her husband and children in Hancock Park, a neighborhood that was chosen precisely because it sits in the middle of old Los Angeles.

Continue reading Mitch O'Farrell's Misbegotten Playground Motion Was About Selma Park After All, Making It Even More Likely That He Was Trying To Please Kerry Morrison, Perhaps Because of the $2,600 In Campaign Contributions Given To Him By Her And Mr. Kerry Morrison →