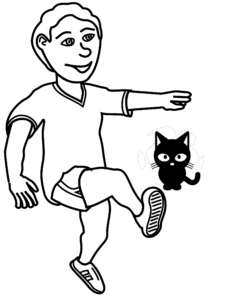 How does the City of Los Angeles decide which homeless encampments to target for cleanup? How do they decide when to target them? Well, if these two email chains from
City Council District 13
about encampment-breaking on Vermont Avenue and Marathon Street in Koreatown are any indication (
one
and
two
) they target them when non-homeless people call CD13 and tell them to clean out the homeless people.
1
And what do they get out of targeting them? Well, they're politically savvy enough to turn down free lunches offered in exchange for their dirty work, but they will accept an offer of bused-in political supporters to astroturf the public comments section of a Council meeting. First let's look at the players involved.
Bryan Kim is a partner in Koreatown based property management company Kim and Casey, which doesn't seem to have a website.2 They do, however, have a Yelp page. This is notable for having uniformly one star reviews, which include comments like:3
They would tell me I was picky about the filth they'd promised to clean up before I moved in but never took care of it. They wouldn't accept responsibility and blamed everyone and everything else until they were legally forced to take control of the growing sludge and cesspool that had been forming for I don't know how many weeks .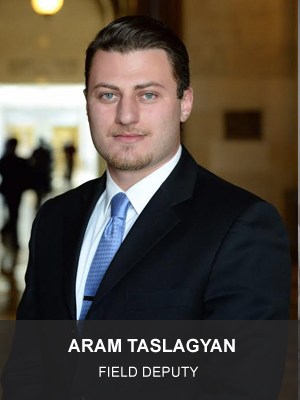 Or, even more colorfully:

I had my sink drain burst and when I asked them to fix it they said "NO". The reason they gave me was that I had a bathroom sink to use and I dint really need the one in my kitchen. … What kind of management company is this? Also, one day as I was looking out my window, I saw one of the three guys who were walking the property from Kim and Casey Kick my neighbors cat at he was walking down the path way. It was the middle aged guy of the three that were walking the property. I don't know his name and don't care to know such a scumbag.

So that's Bryan Kim according to Yelp; K-Town slumlord and associate of cat-kickers if not a cat-kicker himself. The other correspondent is CD13 field deputy Aram Taslagyan, whose bio you can read for yourself. The whole thing evidently began with a disconnected phone call from Kim to CD13 intern Sean Starkey, which resulted in this email:
Continue reading CD13 Staff Organizes On-Demand Homeless Encampment Cleanup for Benefit of Bryan Kim of "Scumbag" Cat-Kicking Koreatown Slumlords Kim and Casey, Subsequently Personally Invite Him to Support LAMC 56.11 in Council →