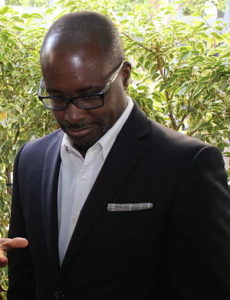 Yesterday the Planning and Land Use Management Committee heard the Cosmo Club's appeal of the Zoning Administrator's revocation of their conditional use permit. See
the whole thing here
, with a very short
second part here
. Also, the
Council file is here
. This is the second in the ongoing series of Hollywood clubs that cater to minorities being targeted for elimination by Kerry Morrison,
the Hollywood Property Owners Alliance, the LAPD
, and
CD13 rep Mitch O'Farrell
. The racist nature of this anti-nightclub campaign is revealing itself to the public, as dirty secrets will do, so this hearing
drew some protesters
who stated clearly, articulately, just exactly what is going on in Hollywood. Also, although L.A. Times reporting on this issue to date
has been sporadic and radically incomplete
, I spotted the incomparable
Emily Alpert-Reyes
exchanging contact information with Cosmo Club attorney Mike Ayaz after the hearing, so maybe something interesting is forthcoming.
There are links to a number of highlights at the end of this post, but the hearing was particularly rich, and I'm going to have to cover it in increments, starting at the end. If you're not familiar with the situation, you can read up about it here and also here.1 But here is the short version of how we got to this point: Kerry Morrison, her BIDs, and Peter Zarcone decided to destroy a bunch of nightclubs in Hollywood. Mitch O'Farrell told City Planning to get on it. They did, and the City Council will vote in favor of Mitch no matter how bogus the evidence is because they also want to exercise unilateral control over every aspect of everything in their districts, which they can only do with the connivance of their colleagues. Marqueece Harris-Dawson didn't play along at yesterday's hearing, which, although he was merely doing his job as a Councilmember, is very brave, since if he does it too often the zillionaire elite will certainly take away his seat in 2019.
In any case, after interminable testimony by Zoning Administrator Aleta James which listed every traffic ticket and open container violation within 100 yards of the business as is evidently the practice in these cases, after LAPD Hollywood Division Captain Cory Palka shilling for real estate developers, after greasy little liar and LAPD Hollywood undercover vice cop Benjamin Thompson told his greasy little lies, after many cogent comments by actual human beings opposing the City's raw destructive power, after Sean Rafael from the Cosmo played OUR VIDEO from 2015, after all that, a small miracle occurred. Councilmember Marqueece Harris-Dawson of CD8 questioned the Zoning Administrator extremely closely, ultimately a round of applause from the audience, who were amazed to witness that rarest of phenomena in Los Angeles: truth spoken from behind a desk in a Council hearing. Read on for details.
Continue reading Scenes From The Cosmo Club's Appeal Of The Revocation Of Its Conditional Use Permit At The PLUM Committee Part 1: Marqueece Harris-Dawson Is An American Hero, MK.Org Video Of Racist Sunset-Vine BID Rant Played In City Hall →