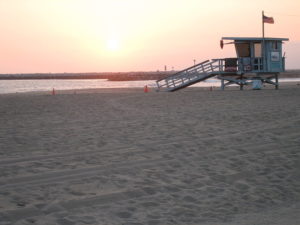 On Friday, July 1, the Mayor of the City of Los Angeles signed
an ordinance of intention to establish a Venice Beach BID
. It seems that this isn't final, and there will be a hearing on August 23, 2016 at 10 a.m.
"to determine whether to establish the District."
Please mark it on your calendars and come put the integrity of our City Council to the test. After all, if
169 signatures below
one of the most eloquent anti-BID statements I've ever had the good fortune to read didn't sway them, I don't imagine that a huge public outcry will do much. But that's no reason for remaining silent.
You can read a description of the boundaries of the proposed BID in the ordinance, although it's a little hard to follow even for someone who grew up out there. The District seems to be bounded roughly by the Boardwalk on the West, by North Venice Boulevard to the South, by Pacific Avenue to the East, and by Rose on the North. Now, I don't know how much you know about the history of race relations in Venice, but it's essential to an understanding of the deep politics of this BID1 to know that the area roughly bounded by Electric Avenue, North Venice Blvd., Lincoln Blvd, and (maybe) Brooks Avenue, known as Oakwood, was originally the only area of Venice that non-white people were allowed to own property in. Thus ownership of commercial property in the area encompassed by the proposed BID, like most such areas in Los Angeles, was restricted to white people only until sometime in the late 1960s, and then only as a matter of law. There is no question that the huge majority of that property is, even now, due to the way that commercial property is passed down in families, owned by white people.
Continue reading A Dark Day in Los Angeles: Venice Beach BID Ordinance Approved by Council on Friday. Final Hearing August 23 at 10 a.m. in Council. →