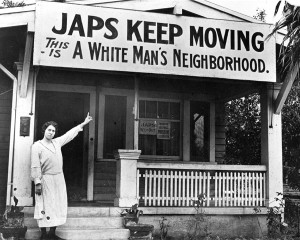 Long-time readers of this blog will recall that, last month, we broke the story of Hollywood Chamber of Commerce biggity-wig Marty Shelton's
bizarre distaste for black, brown, and poor people visiting Hollywood
. Inspired by that, we recently wrote on the
white supremacist roots
of our beloved Hollywood sign and the inwrought caucasians-only policies of the real-estate development it once promoted. This line of inquiry got us interested in the jim crow history of Hollywood, which turns out to be quite rich.
For instance, a brief discussion in Scott Kurashige's interesting book The Shifting Grounds of Race: Black and Japanese Americans in the Making of Multiethnic Los Angeles1 led us to read up in old LA Times articles on anti-Japanese hysteria in Hollywood in the early 1920s. It seems that in April 1923, the Hollywood Chamber of Commerce gave some advice to a bunch of angry white people. The article is here, but the short version is that some Japanese people bought eight lots in Hollywood, four near Bronson and Sunset and four on Tamarind and Gordon, and had the nerve to wish to build some apartment buildings and a church.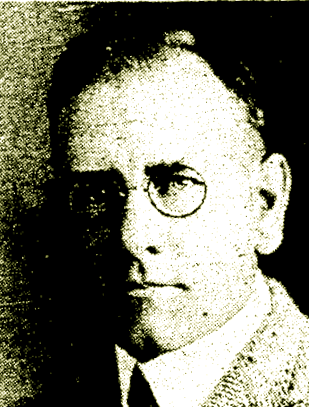 The white people got all in a tizzy, you can see one in the image above, and went to the Hollywood Chamber of Commerce screaming for help. The Chamber, as opposed to the presence of non-white people in Hollywood as they are today, directed the howling mob to the City Attorney to seek a restraining order and they also started circulating petitions "urging the residents to agree to restrict the use of land to those of the Caucasian race."2 They were even inspired to poetry! See after the break for an especially creepy example.
By May of that year things had really gotten out of hand!
Continue reading Between the Hollywood Chamber of Commerce and the HPOA: 95 Years of Anti-Japanese, Anti-Black, Anti-Brown White Supremacism. "GET BUSY, JAPS, AND GET OUT OF HOLLYWOOD" →