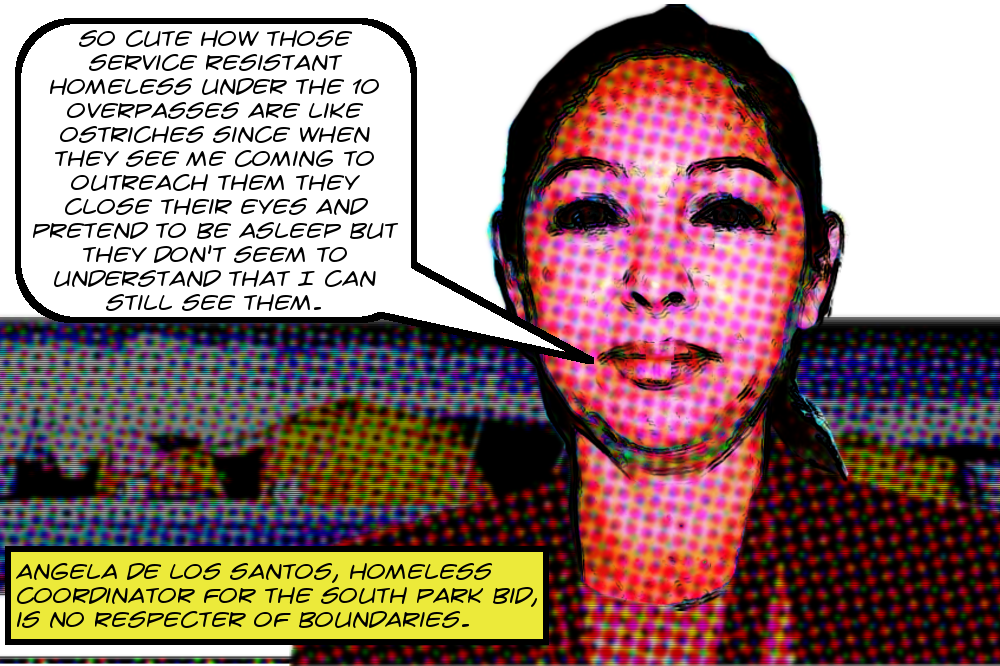 You may recall that I regularly write about the South Park BID and the seemingly endless parade of their wanton violations of the Brown Act. It seems like every meeting brings another violation and the last meeting involved at least two distinct violations. Thus it will come as a welcome change of pace, I am sure, to learn that this post is about the South Park BID violating the law, to be sure, since that's pretty much what they do over there, but at least it's not about them violating the Brown Act!
The law in question here is the Property and Business Improvement District Law of 1994, which states at §36625(a)(6) that "[t]he revenue from the levy of assessments within a district shall not be used to provide improvements, maintenance, or activities outside the district…" And yet, at the April 26, 2018 meeting of the South Park BID, funding activities outside the BID is precisely what was discussed. But I'm getting ahead of my story!
See, what happened is that on April 9, 2018 the South Park BID hired a homeless outreach coordinator, Angela De Los Santos, who was introduced to the BID on the 26th by executive Directrix Ellen Salome Riotto. Angela De Los Santos passed out a handout (which stated that there were only 18 homeless people in the South Park BID), talked about her duties for a while, and then took questions from the Board.
One of the questions was about "the underpasses just outside the South Park BID borders," and that's where things got interesting! You can watch the exchange here, although parts of it are hard to hear. Turn the page for transcriptions, discussions, and some more documentary evidence.
Continue reading At Eager Prompting Of Scofflaw Board Member, Brand New South Park BID Homeless Outreach Coordinator Angela De Los Santos Admits On Camera To Violations Of State Law Regarding Where BID Activities Can Take Place →