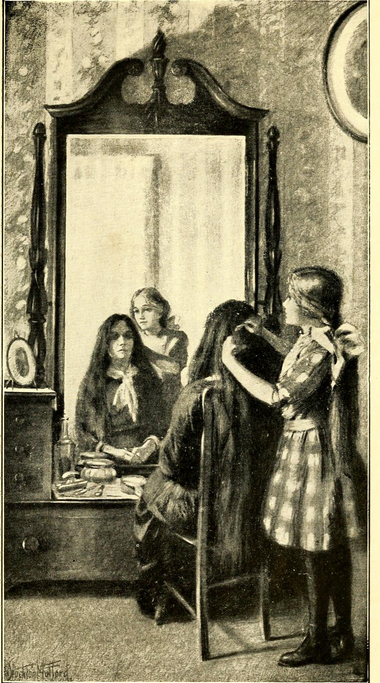 Pollyanna, the most famous optimist in American literature, is known and celebrated as the originator and primary evangelist of "the just being glad game." Listen, O citizens of Hollywood, as she explains it to Nancy:
1
"Why, it's a game. Father told it to me, and it's lovely. We've played it always, ever since I was a little, little girl…the game was just to find something about everything to be glad about—no matter what 'twas."2
Now, Pollyanna gets a bad rap these days, but she's our hero, really. We haven't the space to defend her, though, because we have to analyze a May 2014 blog post by Sarah Besley, evidently the Associate Executive Directrix of the Hollywood Property Owners Association and stuff.
Check it! Sarah Besley is scared of freeway overpasses: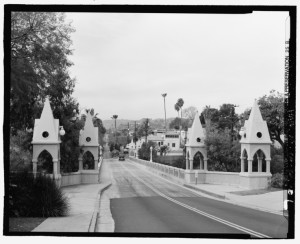 [An overpass] may be one of the worst statements EVER to anyone who visits and certainly to anyone who lives in or around it – especially if their community has been severed in half. An overpass literally says: this community favors cars over people and I dare you to walk underneath me and emerge on the other side alive. This is the message I've been getting for the past couple years as I commute from Los Feliz, along Franklin Avenue, down Argyle…3
But wait! Maybe Los Felizites are scared of freeway overpasses because they don't have any there?4 The terror of the unknown is formidable and possibly overwhelms slurbians when they come to the big town.5 Hollywoodies, living in raw urban splendor in the very heart of the city, surely just take them in stride, don't they? The answer would appear to be yes, even on Sarah Besley's testimony:
I've started noticing the unexpected number of pedestrians walking from the hills north of Franklin into downtown Hollywood with their yoga mats, shopping bags, or strollers in tow. I'm struck by the fact that people seem to walk so confidently underneath what seems to me like a very scary place.
Continue reading Sarah Besley, Urban Planning, Freeway Overpasses, Moral Panics, Confirmation Bias, Idées Fixes, and Sitcom Nazis in Hollywood →