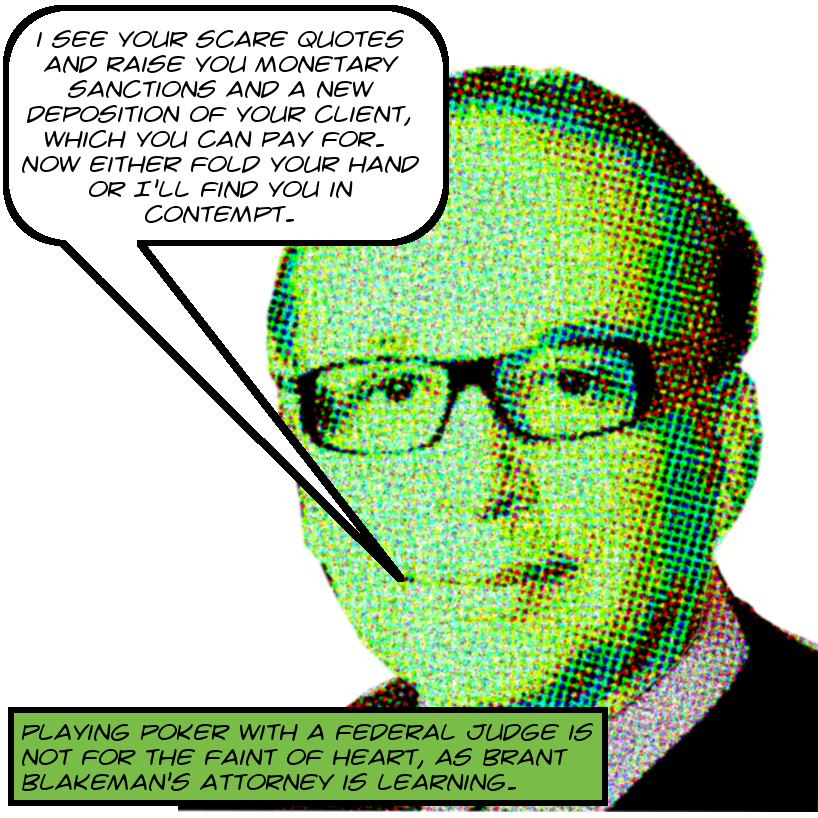 For background take a look at this excellent article from the Times on this lawsuit. Also see here to download all pleadings in this case. You can also read all my posts on the case.
Listen, I really apologize for the fact that the last you, my audience heard, the Lunada Bay Boys trial was scheduled for February 6. In December Otero cancelled this trial date and has not yet set a new one. I'm not sure why I didn't write about it, but I didn't. As soon as a new trial date is set I'll let you know, and will do my very best to keep on top of announcing cancellations.
The last time we heard from the Bay Boys or their attorneys was in January of this year, with Brant Blakeman mouthpiece Thomas Stobart arguing against Rozella Oliver's report and recommendation for sanctions against Blakeman for his failure to preserve a bunch of his text messages. His argument essentially consisted of putting scare quotes around everything Oliver wrote in her report, possibly intending to make her recommendations against his client seem silly or something.
That her recommendations were not silly was and is completely obvious to anyone who read Oliver's report, and thus it was in some sense no surprise that this morning, Judge James Otero filed an order accepting Oliver's report and recommendations for sanctions against Brant Blakeman. There's a transcription of this PDF after the break.
In short, though, it requires Blakeman to pay plaintiffs' attorneys' fees and costs for the motion for sanctions against him and to submit to another deposition about the text messages he did not preserve (and to pay plaintiffs' attorneys' fees and costs for the deposition). It also allows the plaintiffs to present evidence at trial about the missing text messages. It's not the entire war, but it's a significant tactical victory for the plaintiffs. Turn the page for a transcription of Otero's order.
Continue reading Lunada Bay Boys Judge James Otero Accepts Magistrate Judge Rozella Oliver's Report And Recommendation With Respect To Defendant Brant Blakeman, Thereby Putting Him On The Hook For Monetary Sanctions To Plaintiffs, A New Deposition On His Dime, And Plaintiffs Will Be Allowed To Present Evidence At Trial About Blakeman's Missing Texts →