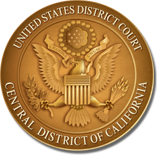 For background take a look at this excellent article from the Times on this lawsuit. Also see here to download all pleadings in this case.
Earlier this month the Lunada Bay Boys plaintiffs filed a motion for administrative sanctions asking Judge Otero to deny all the various and sundry motions for summary judgment filed by the defendants. The argument was that the astonishing level of discovery-related obstructionism displayed by the defendants, which has already resulted in some sanctions and will probably result in many more, makes it impossible for the plaintiffs reply effectively to the flurry of motions. Additionally, the plaintiffs filed other motions for discovery-related sanctions against alleged Bay Boys Charlie and Frank Ferrara and Sang Lee with Magistrate Judge Rozella Oliver, who subsequently ruled that the authority to rule rested solely with Otero.
On Friday Judge Otero ruled that the motion for administrative relief could be handled without a hearing, and yesterday he issued an order granting Magistrate Judge Oliver the authority to rule on that motion and also on the motion for sanctions against Charlie and Frank Ferrara and Sang Lee. He also postponed decisions on all other pending motions until Oliver decides on these two. Finally, he also moved the trial date to December 12 at 9 a.m. You can read a transcription of the whole order after the break.

Transcription of yesterday's order:

Proceedings: IN CHAMBERS: NOTICE OF REFERRAL OF MATTER to a U.S. Magistrate Judge.
The Court hereby refers the following matters to Magistrate Judge Rozella A. Oliver: (1) disposition of the MOTION for Relief from Plaintiffs' Notice of Motion and Motion for Administrative Relief Pursuant to FRCP 56(d) filed by Plaintiffs Coastal Protection Rangers, Inc., Diana Milena Reed, Cory Spencer [ECF #397]; (2) Issuance of a Report and Recommendation regarding the Motion for Sanctions Against Defendants Charlie Ferrara, Frank Ferrara, and Sang Lee filed by Plaintiffs Coastal Protection Rangers, Inc., Diana Milena Reed, Cory Spencer [ECF #425]. Magistrate Judge Rozella A. Oliver is authorized to consider all pending discovery matters and conduct further hearings and proceedings as may be appropriate or necessary. In light of this referral the Court STAYS disposition of all pending dispositive motions until resolution of these matters and CONTINUES the pretrial conference to Monday, November 27, 2017 at 9:00am and the jury trial to Tuesday, December 12 at 9:00am.