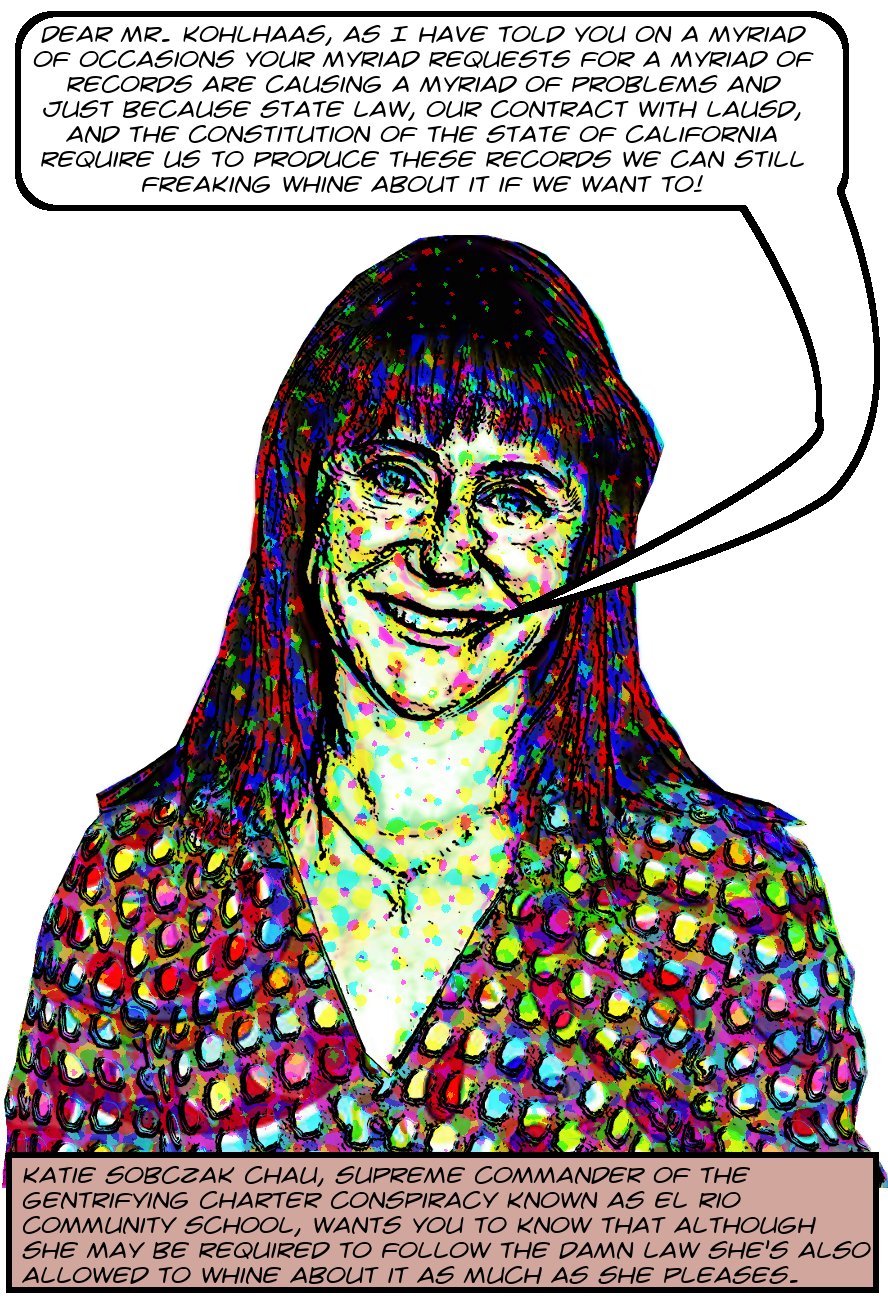 All over the State of California local agencies are using the COVID-19 pandemic as an excuse to deny the public access to records required by the California Public Records Act. I don't, therefore, have nearly as much material to write about so in response I'm writing about the lack of records instead, and the various ways agencies deny access. Here are some earlier posts on this topic.
It's well-known among requesters of public records that agencies don't just violate the law, they don't just ignore it or misunderstand it or willfully misinterpret it. They also whine about it constantly, they aggressively mischaracterize requesters to create the impression that the requests are the problem rather than the agency's noncompliance, and so on.
Such behavior is bad enough when governments do it, but at least in the state of California numerous private corporations, if created by the government to carry out government functions, are also subject to the Public Records Act. These entities, mostly business improvement districts and charter schools, are not only subject to the CPRA by law but also due to contracts they sign with their authorizing governments.
It strikes me as especially egregious when such quasi-private entities whine about their CPRA obligations and gaslight requesters because they voluntarily agreed via contract to comply. This is a brief post to highlight a recent example involving the gentrification-enabling Highland Park charter conspiracy known as El Rio Community School. It's not the most egregious instance I've encountered, but it's straightforward, so a good illustration.
Continue reading Dr. Katie Sobczak Chau — Supreme Commander Of The Gentrifying Charter Conspiracy Known As El Rio Community School — Is Very Unhappy That She Is Required To Comply With The California Public Records Act — And She Seems To Think I'm A Big Meany For Asking For Records — And Maybe I Am A Big Meany But I'm Not The One Who Signed A Contract With LAUSD Agreeing To Comply With The CPRA — And I'd Rather Be A Meany Than A Whiner Who Whines About Having To Live Up To My Own Freely Made Promises — I Mean For The Sake Of Argument Only Of Course — Since I'm Not A Meany — Or At Least Not Because Of My CPRA Requests →