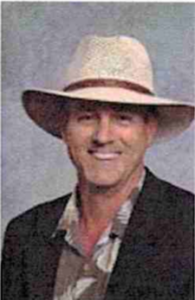 I know we all have better things to do in our short lives than to voluntarily read a grant application written by a bunch of fedora-wearing Texan urbanists asking for boo-coo bucks to promote yet another weirdo theory about how BIDs are to cities as
Jesus was to wedding-water
. But it may, nevertheless, repay some attention, and I'm going to summarize and extract the interesting parts for your benefit. You're welcome!
So it seems that in 2015 these fellows from Texas A&M got in touch with our old friend Ms. Miranda Paster and asked her for data and so forth for their grant application. Then they asked her to be a collaborator. You can get a copy of the whole darn stack of records I got from the City Clerk on Thursday. There are emails and a copy of the proposal itself in there.
And you can read the abstract here if you want to, and it's transcribed after the break if you're PDF averse, but the TL;DR is that they propose to prove that BIDs not only increase commercial property values but also residential property values.1 Interestingly, this topic of investigation turned out to be a big red flag for Holly Wolcott when it came to approving Miranda Paster's participation. She approved Miranda Paster's participation in 2015, but by 2016, when the professors were fixin' to resubmit their grant,2 Miranda Paster declined to participate, citing unspecified "concerns." See the full story after the break.
Also, Miranda Paster has hitherto been somewhat of a conundrum in the field of anti-BID studies. She exercises an inordinate amount of control over BID activities, she presents at pseudoscholarly pro-BID conferences, helps shape pro-BID messaging, and arranges for BIDs to lobby the City of Los Angeles, and yet we3 have been able to discover surprisingly little about her. Well, this latest document dump has changed that to some extent. As part of the application process, Miranda Paster submitted a brief professional biography. Again, find a transcription after the break.
Continue reading Pointy-Headed Longhaired Ivory-Tower-Dwelling Urbanists At Texas A&M Collaborated With Miranda Paster In 2015 On A Grant Proposal To Prove, Yet Again, That BIDs Are The Greatest Thing Ever And Holly Wolcott Had Doubts About Whether It Was A Good Idea Given The Hostile Political Climate →