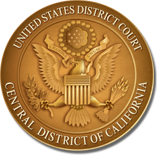 For background take a look at this excellent article from the Times on this lawsuit. Also see here to download all pleadings in this case. You can also read all my posts on the case.
This is a very short note to announce the breaking news that James Otero, judge in the Lunada Bay Boys case, filed an order last night granting the motion of the City of Palos Verdes Estates and Jeff Kepley for summary judgment. Thus these two defendants are out of the case at this point. The plaintiffs' theory with respect to these defendants was that they conspired with the Bay Boys to keep outsiders from surfing Lunada Bay.
Plaintiffs alleged two means by which this happened. First, that the City enforced laws, e.g. traffic laws, more harshly against outsiders than against locals. Second, that the City refused to protect outsiders from harassment by locals. The basic finding in the order is that the plaintiffs don't have enough evidence to support the first kind of claim and that the City as a matter of law has no affirmative duty to protect anyone from harassment or attacks. I apologize for the fact that I don't have time this morning to transcribe even part of the order, but I recommend it as very interesting, if disappointing, reading.