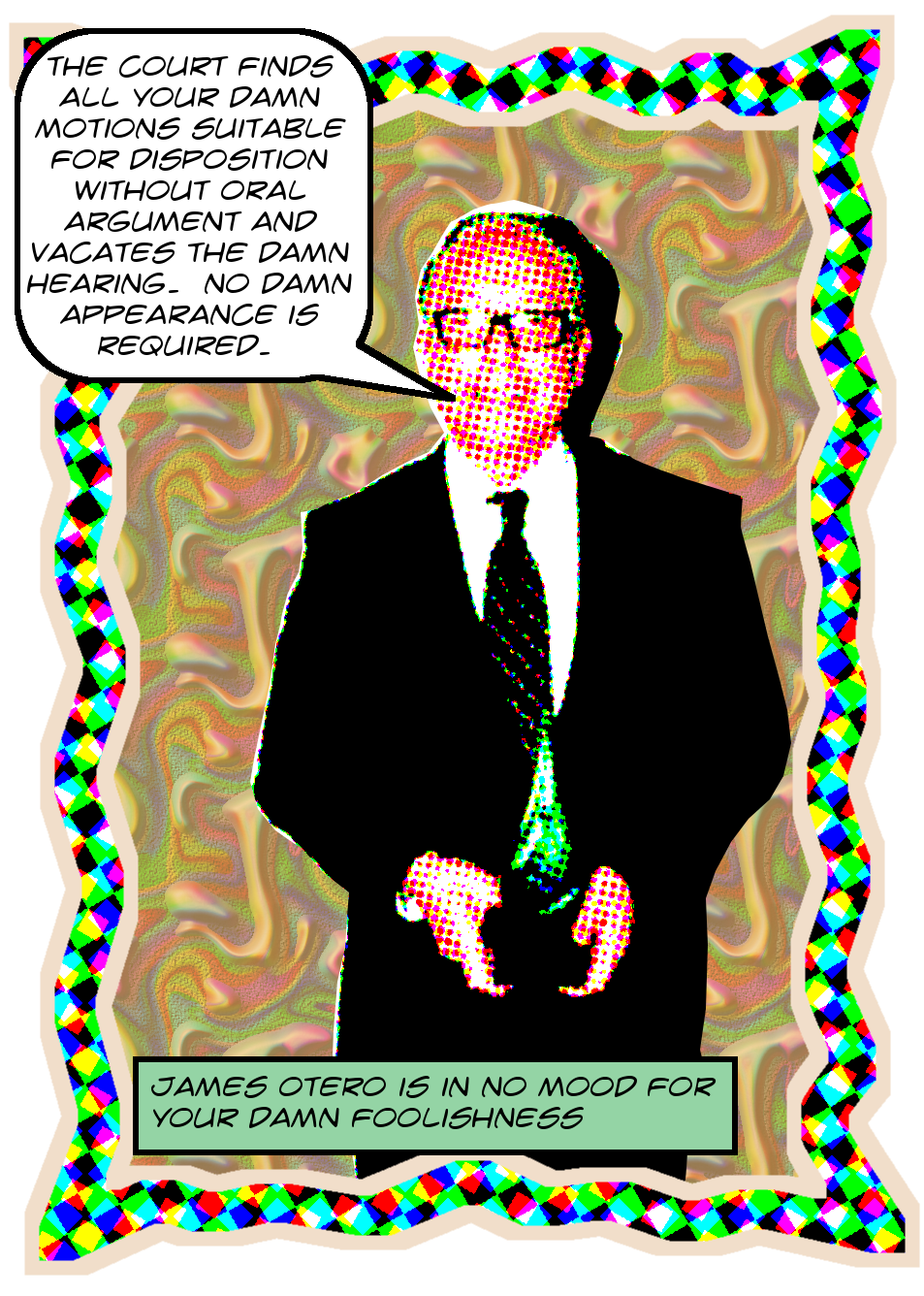 For background take a look at this excellent article from the Times on this lawsuit. Also see here to download all pleadings in this case.
Remember all those eleventy-jillion motions everyone in this "over-pled"1 behemoth of a case has filed over the last weeks? Like first every single defendant filed motions for summary judgment:
Then the plaintiffs filed a motion to dismiss all those motions because, they plausibly claimed, they were prevented from making an adequate response by the manifold discovery shenanigans perpetrated by the defense. Then all the defendants opposed that motion and of course the plaintiffs subsequently replied to that opposition. And arguments over every last jot and tittle of this stack of claims, counter-claims, cross-counter-claims, and so on and on and on, were scheduled to be heard on September 5.
Well, just this afternoon, Judge Otero announced that he will be deciding all of these motions, oppositions to these motions, replies to oppositions, etc., without oral argument. He therefore cancelled the hearing, and that, I suppose, is that. There's no PDF associated with this kind of announcement, but you can read the whole thing after the break anyway.
Continue reading Lunada Bay Boys Judge Otero Announces That He Can Decide All Eleventy-Jillion Motions For Summary Judgment, Administrative Relief, Et Damn Cetera, Without Oral Arguments, Cancels September 5 Hearing →