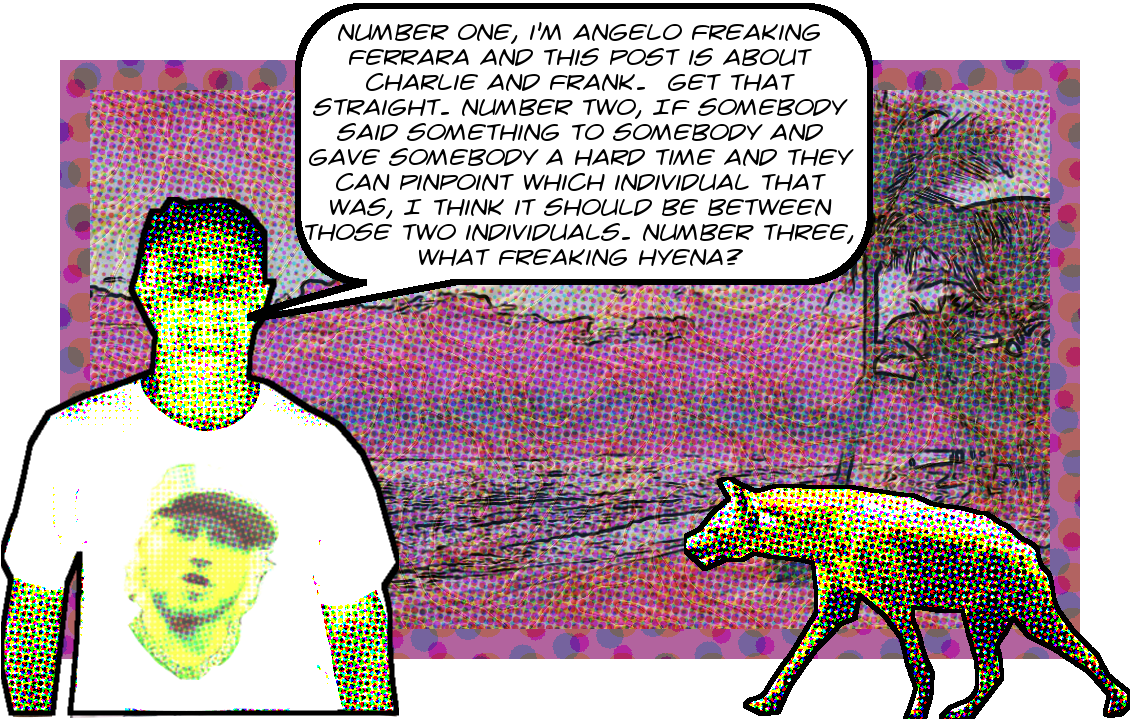 For background take a look at this excellent article from the Times on this lawsuit. Also see here to download all pleadings in this case.
The last ten days have seen defendant after defendant file motions for summary judgment saying that they themselves didn't personally do anything to the plaintiffs so the case against them should be dropped. I wonder if this is related to the fact that the case wasn't certified as a class action? Like maybe the defendants did stuff to other people who just don't happen to be the plaintiffs?
In any case, yesterday night late Charlie and Frank Ferrara filed their motions and a bunch of supporting paper. It all looks really interesting but I don't have time to do more than provide links to the documents in the Archive.Org collection of pleadings in the case. They are after the break, and here is a list of all of my posts on these motions for summary judgment so far:
Oh, one little thing more. In this Declaration of Tiffany Bacon in support of Charlie Ferrara's motion, which has tons of excerpts from depositions, we find this stunning bit of lawyer humor when they're asking Charlie Ferrara if he heard Jalian Johnston sexually harassing Diana Reed. Samantha Wolff is asking questions, Ms. Hurley is representing Charlie Ferrara:

Q. Do you recall whether or not Mr. Johnston was acting in a sexually suggestive manner at the time?
MS. HURLEY: Objection, calls for speculation, calls for expert opinion testimony, lacks foundation.

Calls for expert opinion testimony indeed, friends!
Also, don't forget that the hearing for all of these defense motions for summary judgment is scheduled for August 21, 2017, at 10:00 a.m in James Otero's courtroom 10C in the First Street Federal Courthouse.


Image sources are: Angelo Ferrara and hyena and beach and the resulting mashup is ©2017 MichaelKohlhaas.Org. Part of the words in Angelo Ferrara's mouth came from this Daily Breeze article and I made up the rest of them.