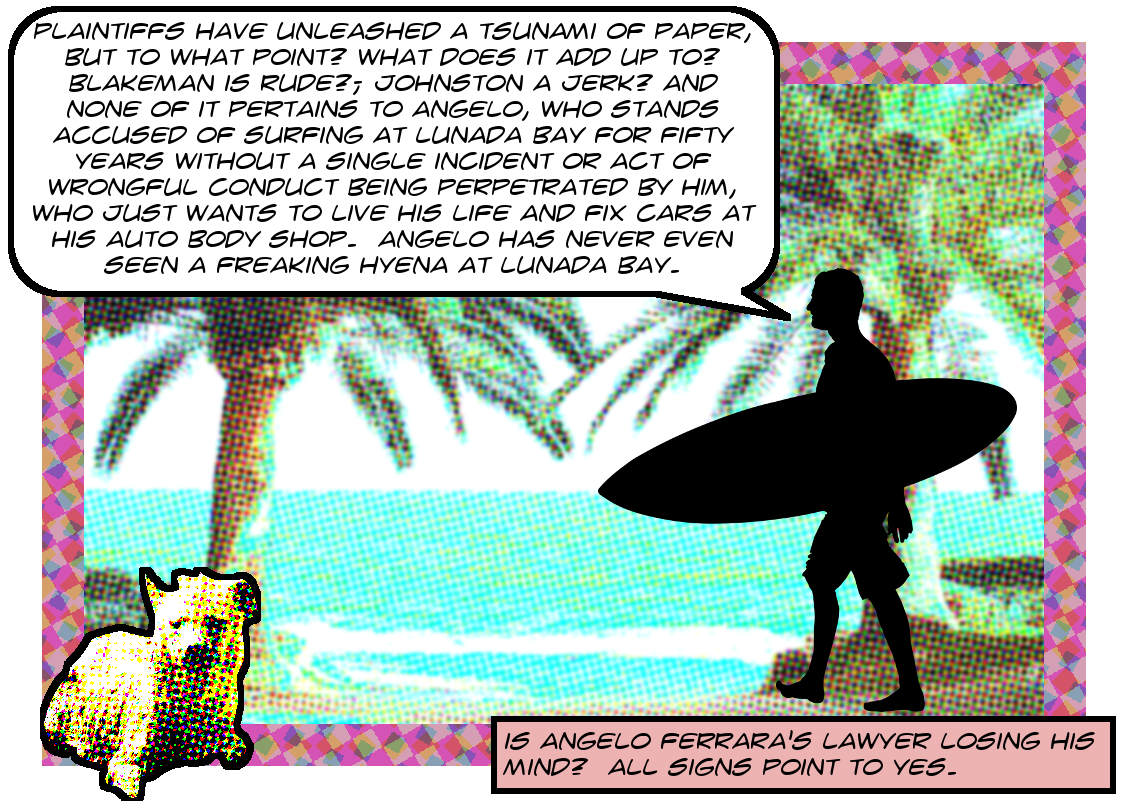 For background take a look at this excellent article from the Times on this lawsuit. Also see here to download all pleadings in this case.
Recall that about 10 days ago the Lunada Bay Boys plaintiffs filed a motion for administrative relief asking Judge Otero to deny the steaming heap of defense motions for summary judgment. Over the last few days the defendants have filed a ton of stuff in opposition to this motion and there are links to all of it after the break.
The most astonishing item, though, is Angelo Ferrara's reply. There's a complete transcription after the break, and it's certainly worth reading. The words in the cartoon above are taken from this document, and here's another sample: "If there were an Olympic sport of throwing spaghetti against a wall to see what would stick, Plaintiffs would take home the gold." Not the least weird aspect of this document is that the lawyer refers to his client (Angelo) by his first name throughout.
Also worth taking a look at are:
Continue reading Lunada Bay Boys Defendants Oppose Plaintiffs' Motion For Administrative Relief With Another 'Leventy-Dozen Pleadings Filed — Has Angelo Ferrara's Lawyer Lost His Mind? →