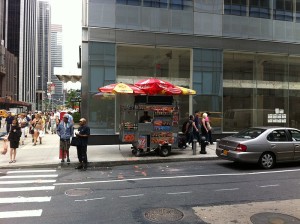 Street food is one of the signature pleasures of the great cosmopolitan cities of the world. Practically alone amongst its peers, though, Los Angeles forbids vending on its public rights of way. This is because there are really no bounds to the willingness of the economic elites of this city to prohibit anything that normal human beings enjoy if by doing so they can stick a dagger in the neck of the poor. They will certainly destroy the village in order to save it.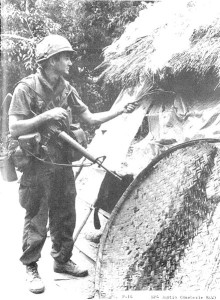 Case in point: the City Council recently began to
discuss legalizing street vending
in Los Angeles. Sane people everywhere rejoice at this attempt to allow civilization to flourish and also bring an estimated half-billion dollars worth of economic activity out of the shadows and onto the bottom line. There's a hot dog in the public manger, though.
The BIDs and their minions have leapt into coordinated action! They are in a cyclonic tizzy, explaining fast and loud how the unintended consequences of the sane and harmless choice to legalize street vending will ruin everything. It will e.g. impoverish small businesses, encourage crime, cause the unauthorized commercial use of public trash cans, cause the unauthorized non-use of public trash cans, provide increased funding to criminal street gangs, encourage armed robbery, cause diseases, and even more stuff too weird to list here. Think we're exaggerating? Read on!
Continue reading Kerry Morrison: Hollywood Businesses too Feeble to Survive Free Market Without Municipally Enforced Draconian Anticompetitive Pinko Racist Regulatory Capture →