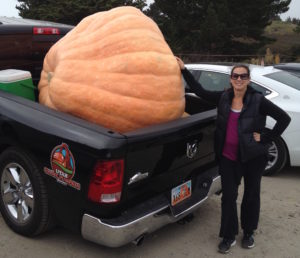 Here are eleven pages
of emails from 2014 released to me yesterday by
Miranda Paster
of the Los Angeles City Clerk's office.
1
These provide a unique
2
window into the process by which BIDs are created in the City of Los Angeles. It's clear from these emails that, despite the fact that
everyone in the City government denies it
, the BID formation process is encouraged, facilitated, and inextricably interwoven with City action at every stage. Of course, this confirms precisely what the California Court of Appeal found in its
landmark decision in Epstein v. HPOA
: that
"by giving the BID the legal breath of life, the City breathe[s] life into the POA as well."
3
In any case, here are many, many interesting facts newly revealed by these emails:

On June 9, 2014, Mike Bonin hosted a meeting with property owners "to discuss creating a BID." This would seem to contradict or at least to cast some serious doubt on Laura McLennan's direct, explicit statement to me that the BID formation process was initiated by the property owners.4
By June 12, 2014, Carl Lambert claimed5 to have "received petitions from about 70-80% of the owners on the Boardwalk" in favor of the BID. He and other proponents seem to have met with Debbie Dyner Harris the next day, Friday, June 13, 2014, to "discuss funding," presumably for hiring a BID consultant to move the process forward.
Don Duckworth6 was the first consultant that the City arranged for to assist Lambert, Sokol, Heumann, and their zillionaire cronies in the BID formation process. By late June 2014 for some reason Duckworth had stopped answering emails from Lambert, who then hit up Miranda Paster for names of other consultants. This is evidently a service that Paster provides.7
By September 30, 2014 shadowy BID consultant Tara Devine8 had joined the effort. She had scheduled a meeting between BID proponents, Miranda Paster, and Debbie Dyner Harris for October 1, 2014 to discuss issues on an enumerated list that she sent around by email.
Finally, on October 2, 2014, Tara Devine thanked everyone for their participation in that meeting and told Debbie Dyner Harris: Debbie — we will keep you in the loop. I neglected to mention that the property owners would like you to participate as a nonvoting member of the Steering Committee, so we will include you in all our meeting emails as well. They really appreciate all your insight and involvement with this process. This last bit is particularly rich given everyone's consistent, insistent denials of CD11 (and City government in general) involvement in this process. However, it bodes exceedingly well for pending CPRA requests I have with CD11!