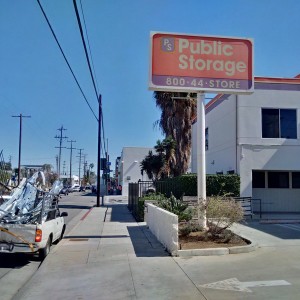 The pressure washer, a useful tool invented in 1927,
1
for cleaning gunk off of stuff and powerful enough to strip human flesh off the bone,
2
is a useful tool indeed. But as the esteemed Ani DiFranco reminds us, every tool is a weapon if you hold it right.
We are privileged today to present a series of emails between Hollywood Media District Bro-fessional Executroid Director Steven Whiddon and a typical gang of Los Angeles Power Elitrons, including LA City Council District 13 field deputy Dan Halden, in which they plot and plan to use weekly pressure cleaning of the sidewalks outside the Public Storage at 6202 Willoughby Avenue to force homeless people to move elsewhere. You can download a PDF of the exchange here.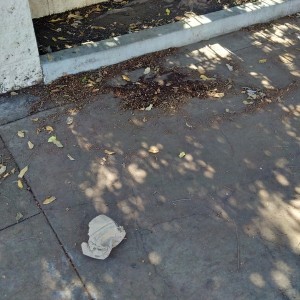 Read and despair as Steven Whiddon states definitively that the purpose of the whole plot is "…to address the issues that are affecting the neighborhood." That might not sound like a smoking gun, but it is. Steven Whiddon is famous for his euphemysterious locutional style. He's been known to refer to homeless people as "activities," and here he's referring to them as "issues." It's nothing more than the incomparable Whiddonian style at work. But perhaps you require more proof that he doesn't mean clean sidewalks when he says "issues?"
Gaze upon the photo above-left. The ficus grunge starts where Public Storage's property line stops. No one brought those machines out there to clean the sidewalks just to get the sidewalks clean. More proof, if necessary, can be found in Halden's January 13, 2015 email, in which he specifies that the notices to be hung in advance of the pressure washing ought to state "Please remove all belongings if you do not want them to get wet or possibly destroyed."
Continue reading Bro-fessional Politico Steven Whiddon Coordinates Media District Effort to Powerwash Homeless Away from Willoughby Avenue →