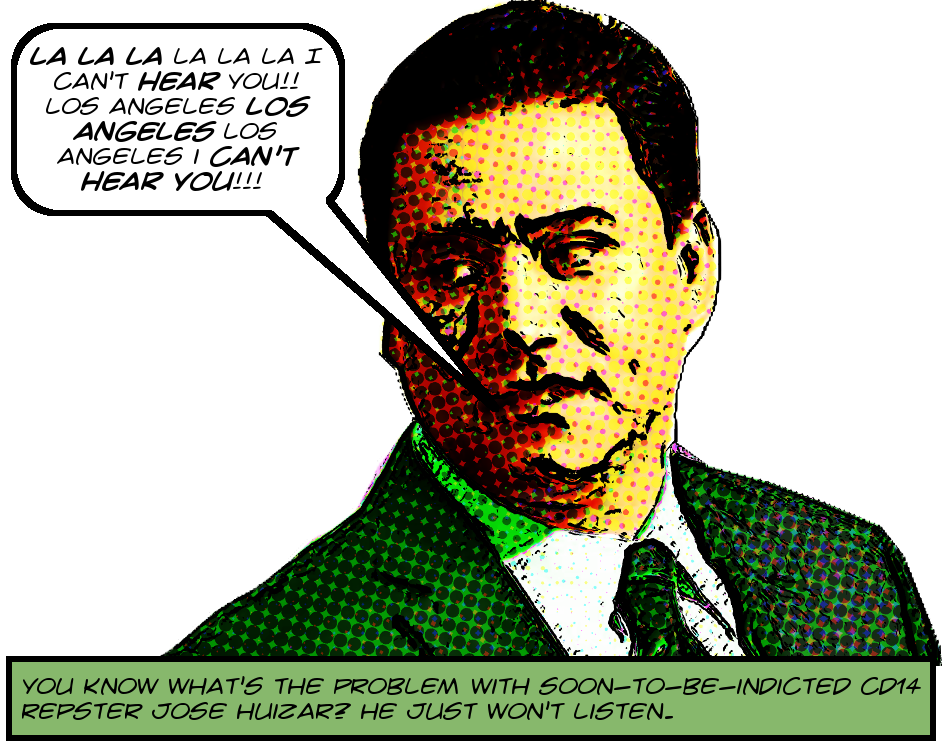 For about two months now I've been looking into the practice of Twitter users being blocked or muted by official City of Los Angeles accounts. I'm still gathering evidence, but yesterday it came out that Police Commission president Steve Soboroff blocks a bunch of users who've never even interacted with him, so I thought it'd be timely to write up the information I have so far. This issue is of special interest in these latter days given that in 2018 a federal judge ruled that it is unconstitutional for Donald Trump to block users on Twitter.
What I can offer you today, friends, is Twitter block/mute information for eleven of the fifteen council districts, the City Attorney, the Mayor, and a small selection of official LAPD accounts.1 There's also an interesting line of hypothetical bullshit from deputy city attorney Strefan Fauble2 about some pretty technical claims about CPRA exemptionism,3 but that, being übernerdlich, is way at the end of the post.
Most of the accounts blocked are porn or spam, but Jose Huizar and David Ryu are notable exceptions. Both reps block accounts that are obviously controlled by actual individual people. Huizar's list is by far the most extensive, and includes wildly inappropriate blocks like @oscartaracena and @BHJesse.
My research on this question is ongoing, mostly hindered by the City of LA's familiar foot-dragging CPRA methodology. Turn the page for a tabular summary of the results I have so far along with a brief discussion of how Strefan Fauble is still on his CPRA bullshit.
Continue reading Ever Wonder If You Are Blocked By Your Councilmember On The Twitter?! — We Have The Answer! — Also City Attorney! — Also The Mayor! — But Nury Martinez — And Herb Wesson — And Mike Bonin — And Mitch O'Farrell — They Won't Even Answer The Damn Requests — Oh, Almost Forgot To Say! — Deputy City Attorney And Insufferable Rich Boy Strefan Fauble Wants To Be Sure You Know — Mike Feuer Isn't Muting Any Twitter Users But If He Were — The List Would Be Exempt From Release Under The CPRA! — Yeah Right, Strefan Fauble! — Stick To Art Collecting And Leave The CPRA Lawyering To Others! →