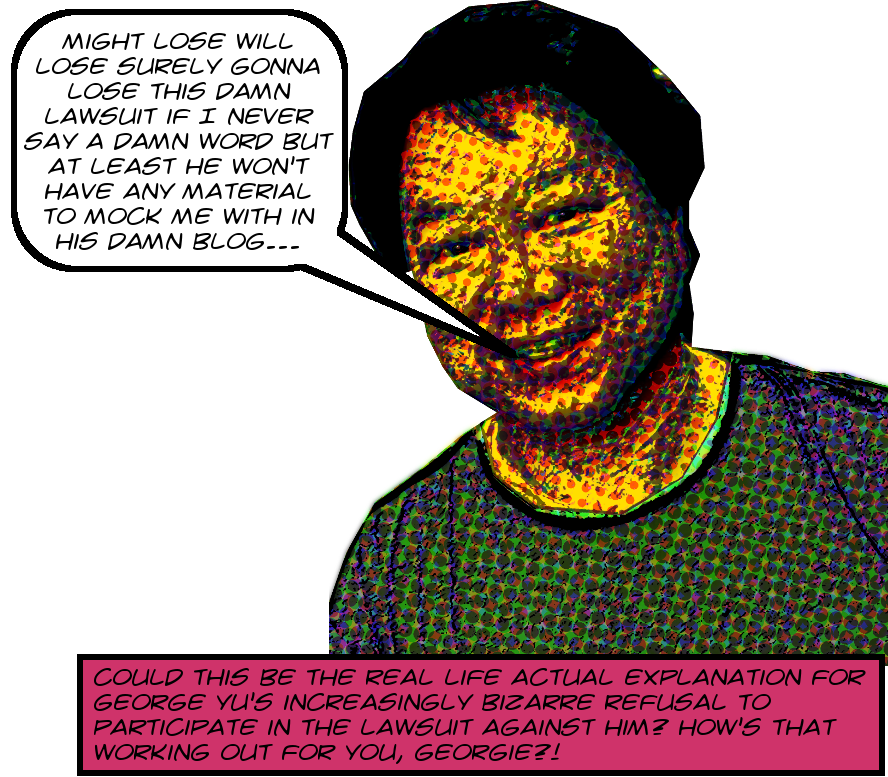 Last August Katherine McNenny and I filed a suit against the Chinatown Business Improvement District because not only did they refuse to provide us with the public records we'd asked for repeatedly but they refused to respond at all. Their bossboy, George Yu, was, you may recall, deeply implicated in the 2017 zillionaire conspiracy against the Skid Row Neighborhood Council formation effort, so they clearly had and, we hope, still have, a lot of really essential information.
But George Yu and his criminal cronies at the BID, I guess true to the pattern they'd established with respect to the requests themselves, refused to respond in any way to the lawsuit. They didn't reply to the petition, they ignored the discovery, they didn't show up for the hearing on the motion to expedite hearing of the motion to compel them to answer the damn discovery,1 and so on. But the case rolls on, and on Friday, May 24, our lawyers filed an absolutely stunning opening brief.2
You can read transcribed selections below and here's a super-short summary. The Chinatown BID is a major player in municipal politics. This includes George's Yu's participation in the conspiracy against the Skid Row Neighborhood Council. Through our CPRA requests we sought to understand the BID's role in this and their relationship with the City in general.
The BID failed to respond at all to these requests and that violates the California Public Records Act. Therefore the court should require the BID to produce the records. We're also asking the court to declare that the BID's actions violated the CPRA3 and to issue an injunction against the BID violating the law in this manner in the future. Finally, we're asking the court to order the BID to pay our attorneys for their work on our case.
Continue reading Opening Brief Filed In Chinatown BID Public Records Act Lawsuit — A Powerful Statement Of The Intense Public Interest In Understanding This Shadowy Criminal Conspiracy — And What It Is Doing With The Public Money That Funds It — Neither George Yu Nor Anyone From The BID Has Responded To Anything — Or Participated In Any Way At All In The Petition Against Them — Trial Is Set For July 24 2019 At 9:30 AM — Stanley Mosk Courthouse Department 86 →