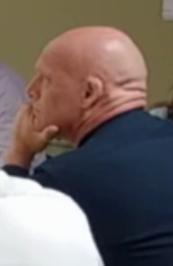 LAPD Hollywood Division Captain
Peter Zarcone
, who seems like a pretty decent guy even if he does look a little "like he had been disinterred for the express purpose of making people uneasy,"
1
turned out to be the voice of what passes for ethical standards at the Joint Security Meeting on April 9, 2015. Here's the story.
The JSC was, as usual, blethering on about how nightclubs are ruining everything and had pretty much agreed that the problem was lack of enforcement of the terms of liquor licenses. The issue is that type 47 licenses, which require a bona fide food service establishment, are being used as type 48 licenses, which do not require food to be served. See here for a description of the various types of California liquor licenses allowed.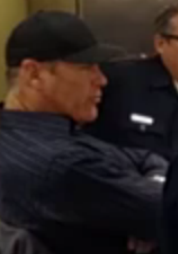 The JSC agrees that there are just too many liquor licenses. In fact, listen here as John Tronson accuses one of his fellow zillionaires, possibly Argentinian impresario-about-town Adolfo Suaya of "What's on Third," possibly someone whose name we didn't catch, of mucking everything up by getting "6 liquor licenses for every building he owns" (transcript after the break).
So Fabio Conti has the solution! The BID should go to liquor license hearings and… do what? Maybe tell the ABC that liquor licenses attract too many poor, dark-skinned people to Hollywood?!
Continue reading Piratical Hollywood Chamber of Commerce Flies False Flag for BID's Brain-Dead Bar-Busting Brouhaha →