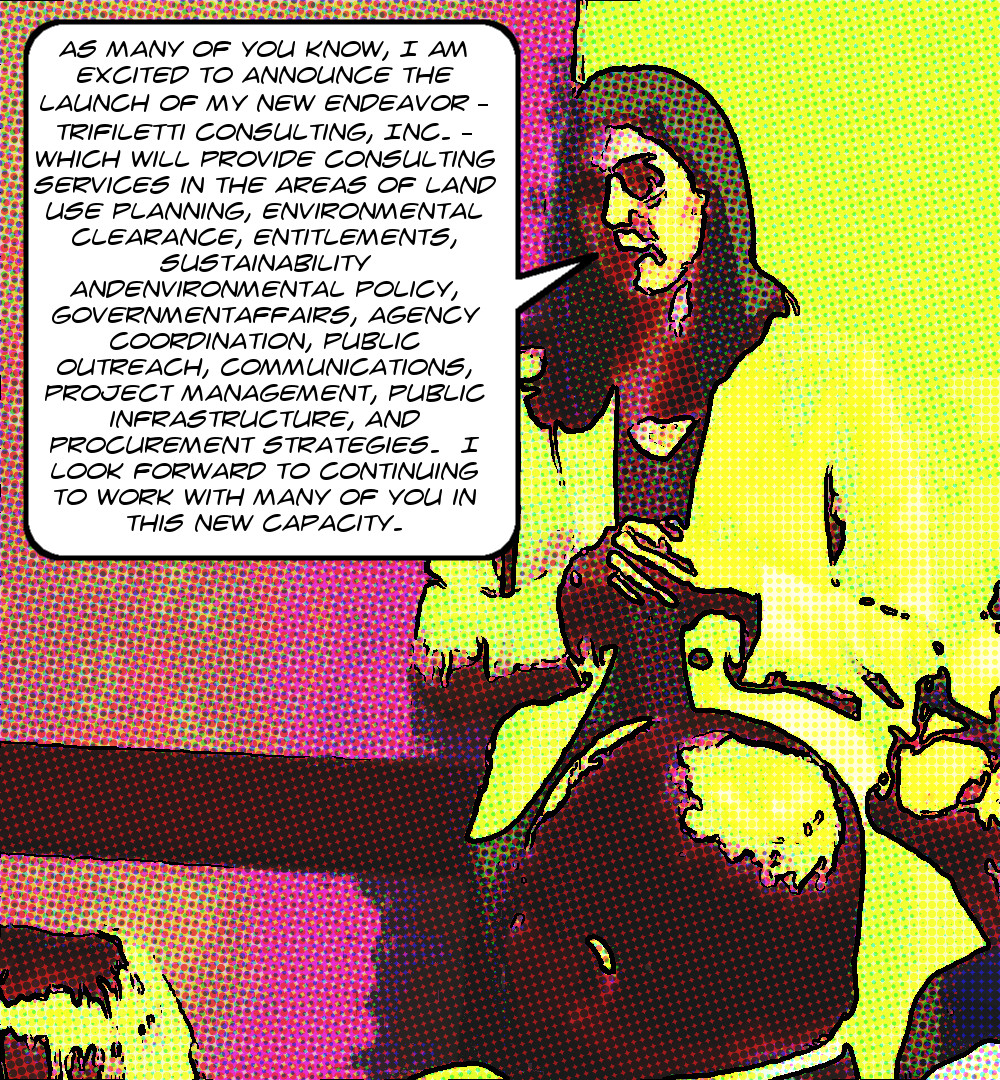 This is just a short note to announce three new sets of documents for your entertainment, your edification, and, if you're interested, a little puzzle for you to solve.
First we have a couple of monthly sets of emails between BIDs and the City of Los Angeles. This turns out to be a useful request for keeping finger on pulse, often leading to unexpected discoveries, so I make it every month of all my favorite BIDs.1 Perhaps there are some lurking here:
And turn the page for the most interesting item of all for today!

Emails to/from Lisa Trifiletti and/or Omar Pulido — I obtained these from the incomparable Laurie Hughes of the Gateway to LA BID. Of course, everything about this BID is interesting because it's in CD11, which is the Council District I'm second-most-interested-in. But this stuff is swimming in extra-special-interesting sauce. Lisa Trifiletti worked for Los Angeles World Airports as a land use attorney until late 2016, when she left to found Trifiletti Consulting.2 Omar Pulido worked for Mr. Mike Bonin at CD11, concentrating on LAX issues, until just last month when he left his position with the City to go work for…wait for it…Trifiletti Consulting. Based on the most superficial examination of the most preliminary evidence, I already expect to get at least two complaints to the CEC out of this situation. If you can spot the issues and want to scoop me, go ahead! If you want to collaborate, drop me a line!

Modified image of Lisa Trifiletti is §2017 MichaelKohlhaas.org. It's based on a screenshot from a YouTube video of a meeting she attended in 2013.

It also turns out to be the precursor for unwelcome legal action, given the surprising number of BIDs who are unable and/or unwilling to deal with it. You know who you are, you batty old fusspots, and perhaps you should consider that the fact that so very many of your fellow BIDs can handle this request in a professional, impeccable manner casts some doubt on your unending list of imagined exemptions to CPRA which contain the word "burden," a word which does not appear in the law.
Which is not registered with the Los Angeles City Ethics Commission.