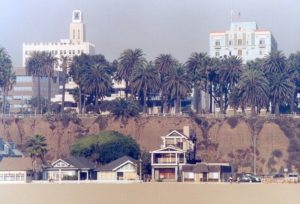 OK, remember after the Venice Beach BID was approved for the second time and
Mike Bonin gave a meandering, semi-sensical, victory speech
, pronouncing definitively that he

…acknowledge[d] that there have been issues and problems with BIDs in other areas. But there have also been BIDs that have been very successful and have been great partners in solving homelessness. In Pacific Palisades we have a BID that has actually worked with the Pacific Palisades Task Force on Homelessness and has helped get people housed.

Combine this statement, just begging to be fact-checked, with the fact that Mike Bonin's weirdo staff is
engaged in a criminal conspiracy
to violate the
California Public Records Act
, thereby bringing the legally authorized investigations of brave citizen journalists into the shady shenanigans of CD11 to a grinding halt, and how could I resist asking Mike Bonin's darling
Pacific Palisades BID
for a bunch of public records?
Well, last night, PPBID executive directrix Laurie Sale, in addition to coming at me all salty with a bunch of copypasta lawyerese about how she wasn't handing over anything unless God and the FBI told her she had to,1 also provided me with a year's worth of agendas and minutes from her according-to-Mike-Bonin-exemplary little BID out there to the northwest of reality in zillionaireville. Of course I put it up on Archive.Org immediately. And there's some fine craziness in there, friends.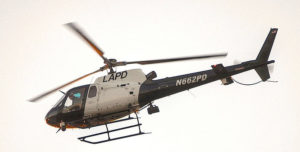 First of all, with respect to the homeless population of the Palisades, which according to Mike Bonin this BID's handling of is a pattern of enlightened BIDolatry, take a look here at the Minutes from February 3, 2016, where we read, in the words of Laurie Sale her own self, that:

Older homeless are receptive to services as their health deteriorates. On the enforcement front, Michael Moore will be here soon to attest to the fact that they've gotten a lot more support from LAPD. Have provided more air support and foot support and they've mapped out all of the encampments. The signage has helped and allowed them to go in and get people off of the bluffs. Currently have a count of approximately eighty (80) homeless in the area but no market [sic] increase.


By the way, that's LAPD West Bureau Senior Lead Officer Michael Moore2 who's being quoted there about how the LAPD is giving the Palisades freaking MORE air support3 against the 80 homeless people. Not to mention the fact that Mike Bonin's paradigmatic example of a good BID seems to be saying that at least the old, sick homeless people are helpable,4 so maybe it's a good thing they're gonna get old and sick, eh?5
And, still keeping in mind that this BID is Mike Bonin's great example of a BID that has helped the homeless rather than, e.g., beating them senseless for no reason or even arresting them by the thousands as part of a social cleansing campaign. And how do they feel about these homeless neighbors of theirs? Well, take a look at the Minutes from August 3, 2016, where we learn from LAPD Officer Rusty Redican that it is essential to "[a]lways report suspicious behavior especially from the homeless. They may seem harmless, but they can still pose to be dangerous."
Forget for a second about trying to figure out what "pose to be dangerous" might mean. It's clear enough from the context anyway. Just think about how Mike Bonin's good BID, with the help of some LAPD liason, is informing its membership that it's extra really super-duper important to report "suspicious behavior especially from the homeless" who may well be dangerous, even though "[t]hey may seem harmless." If I didn't know better, when someone mentioned Palisades people who may seem harmless but can still pose to be dangerous, I would have thought of freaking Rick Caruso, not some homeless people up on the bluffs. This is why, probably, I'm not allowed to work for the BID, or the LAPD, for that matter.
Which brings us, finally, to the weirdest interlude to be found in this collection of minutes.6 Take a look at the Minutes from March 3, 2016, where our old friend Michael Moore summarizes the crime problem in the Palisades. It's mostly road rage and people breaking into cars, but there's at least one more thing:

Occasional tagging occurs at the South end when the Santa Monica gangs come to hang out on the bluffs to get away from their environment momentarily.

Now, I don't know about you, but it's my sincerely held belief, based on decades of observation of our creepy little beach-o-centric cousin, the City of Santa Monica, that, while they did certainly have gangs at one time, notoriously, e.g., the Santa Monica 13 bunch, they have not had any for many and many a year.7 Like many areas that have been subjected to the kind of zillionfold increase in real estate prices that our local market seems to rejoice in generating, gangs have simply been priced out of Santa Monica. But as we've seen over and over and over again, our BID friends take an extraordinary amount of pleasure in imagining the danger they face from slavering gangs of darkies, and I suppose it's no great surprise to discover that the Palisadesians are no exception. It somehow makes them feel more alive, gives purpose to their day, to imagine that gang kids are pouring over their Southern border "to get away from their environment momentarily," even though that imagined hellish gang-spawning environment is freaking SANTA MONICA. And who are we to interfere with their sociological gang-porn fetish? Well, no one. But hasn't that always been our purpose?

Image of Hell on earth comes from Wikimedia and you can see the licensing information there if you're interested. Image of LAPD airship (that's sarcasm…) is also via Wikimedia, although I cropped that version a little bit.