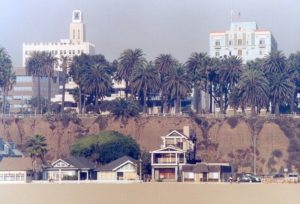 OK, remember after the Venice Beach BID was approved for the second time and
Mike Bonin gave a meandering, semi-sensical, victory speech
, pronouncing definitively that he

…acknowledge[d] that there have been issues and problems with BIDs in other areas. But there have also been BIDs that have been very successful and have been great partners in solving homelessness. In Pacific Palisades we have a BID that has actually worked with the Pacific Palisades Task Force on Homelessness and has helped get people housed.

Combine this statement, just begging to be fact-checked, with the fact that Mike Bonin's weirdo staff is
engaged in a criminal conspiracy
to violate the
California Public Records Act
, thereby bringing the legally authorized investigations of brave citizen journalists into the shady shenanigans of CD11 to a grinding halt, and how could I resist asking Mike Bonin's darling
Pacific Palisades BID
for a bunch of public records?
Well, last night, PPBID executive directrix Laurie Sale, in addition to coming at me all salty with a bunch of copypasta lawyerese about how she wasn't handing over anything unless God and the FBI told her she had to,1 also provided me with a year's worth of agendas and minutes from her according-to-Mike-Bonin-exemplary little BID out there to the northwest of reality in zillionaireville. Of course I put it up on Archive.Org immediately. And there's some fine craziness in there, friends.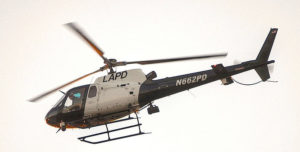 First of all, with respect to the homeless population of the Palisades, which according to Mike Bonin this BID's handling of is a pattern of enlightened BIDolatry, take a look here at the Minutes from February 3, 2016, where we read, in the words of Laurie Sale her own self, that:

Older homeless are receptive to services as their health deteriorates. On the enforcement front, Michael Moore will be here soon to attest to the fact that they've gotten a lot more support from LAPD. Have provided more air support and foot support and they've mapped out all of the encampments. The signage has helped and allowed them to go in and get people off of the bluffs. Currently have a count of approximately eighty (80) homeless in the area but no market [sic] increase.

Continue reading Gang Members, Seeking Respite From The Seething Urban Hell That Is Present-Day Santa Monica, Pour Over Northern Border Into Pacific Palisades, Bringing Crime, Fear, Misery — LAPD Unleashes Helicopters Against Palisades Homeless — The Last Days Are At Hand! Build That Wall, Mr. Bonin! →